Datsun Cars Get Unique Unlimited Kilometre Extended Warranty
---
Datsun launches unique warranty scheme to attract more customers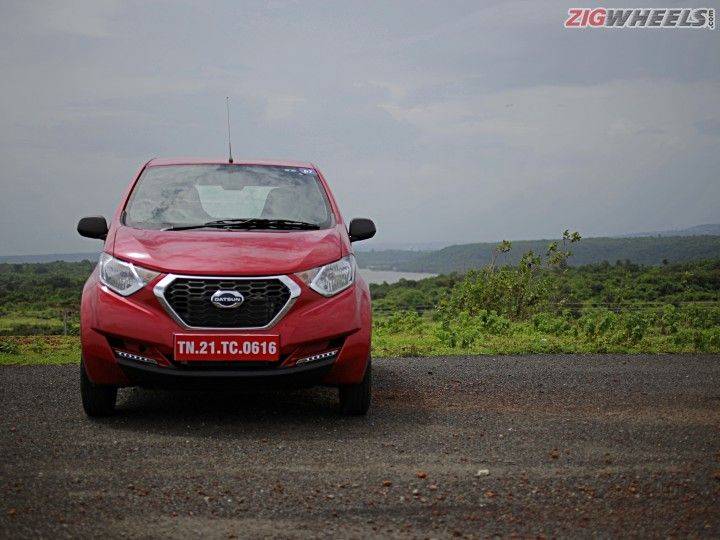 Celebrating its fifth year in India, Datsun has announced that it will be offering all its cars with a 5-year warranty package. What is interesting is that it offers an unlimited kilometre warranty on vital parts during the time frame, unlike other manufacturers (for example, Maruti Suzuki offers a 5-year/1,00,000km extended warranty). While new cars will be sold with this offer as standard, existing customers will not be able to avail this offer even at a cost.
The extended warranty plan is part of a new 'Peace of Mind' service package for its cars. This includes 24x7 roadside assistance, free insurance, free pick-up-and-drop for normal services and offers for government employees (including ex-employees). The Datsun range of cars in India include the Go hatchback, Go+ compact-MPV and the new(ish) redi-GO compact-hatchback.
Datsun has been trying to attract more customers by offering them a better after-sales experience. In May 2017, Datsun introduced the 'Datsun Care' 3-5-year maintenance packages for the redi-GO in a bid to improve its appeal.
Press Release
Datsun introduces India's first 5 years unlimited kilometres extended warranty
'Peace of Mind' package to offer 5 standard services with every Datsun car
New Delhi, India (04 July, 2018) — Celebrating the fifth anniversary in India since reveal, Datsun has launched 'Peace of mind' package for a hassle-free ownership experience. Available to Datsun redi-GO, GO and GO+ customers across the country, this will be the first in class five-year extended warranty package offered by Datsun.
Commenting on the occasion, Jerome Saigot, Managing Director, Nissan Motor India Pvt. Ltd. said, "As Datsun, our aim is to deliver optimum value to our customers in India not just through the Japanese engineering and technology in our products, but also through a delightful after sales experience. With our new offering "Peace of mind", we are taking the responsibility to deliver a hassle-free ownership experience that further enhances the promise of progressive mobility to our customers."
With a focus on addressing the expectations of consumers in India, 'Peace of mind' will serve as a comprehensive service package which is set to offer a host of services that includes 24x7 road-side assistance, free insurance, with free pick-up and drop facilities along with a special scheme for Government employees both in service and retired.
5 years / unlimited km warranty : Best in class warranty of 5 years with no limit on kilometres. Takes care of entire car's technical health with coverage for engine, AC Compressor, ECU, Alternator, Shock absorber and much more.
Free Insurance: Takes away customer worries about the car in case of any mishap and gives peace of mind during the first year of your ownership.
Special offer: Special Scheme for Government employees both in service and retired
Road-side Assistance: Free road-side assistance, towing to the nearest Nissan-Datsun workshop. 24x7 customer helpline, lost key assistance, fuel assistance, battery jump start and hotel and cab arrangement in case of breakdown related emergencies.
Free Pick and drop: Free pick and drop for the car for servicing at Nissan-Datsun authorized workshops.
A vital advantage of the package is that it is transferable to the new owner, in case the car is sold to someone else during the ownership period. Not only this, to ensure maximum customer satisfaction Peace of Mind is valid at all Nissan-Datsun touch points across the country.