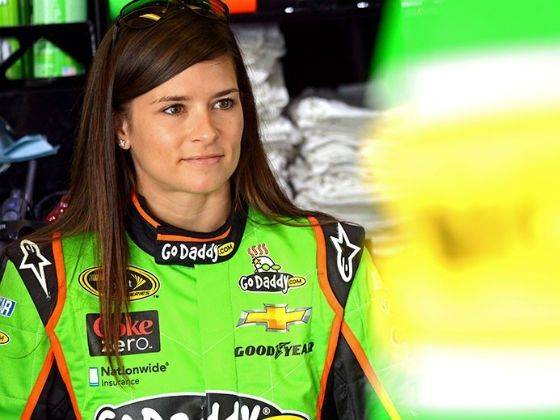 For the 11th consecutive year Daytona 500 has seen a different driver on pole. This time it was Stewart-Haas racing driver Danica Patrick, who recorded a top speed of 316.13km/h, the fastest since Ken Schrader's Chevrolet topped out at 316.26km/h in 1990. Patrick took just 45.817 seconds to circle the 4.0km Daytona International Speedway becoming the first woman in the history of the Sprint Cup Series to secure pole position.
Prior to Sunday, only twice has a woman secured pole in NASCAR – Patrick last year and Shawna Robinson in Atlanta in 1994, both of which came in the NASCAR Nationwide series. Considering that this is Patrick's first full season in the Sprint Cup, she is also the first rookie driver to secure pole since Jimmie Johnson in 2002.
"I think that says a lot about the team, a lot about Stewart-Haas Racing, a lot about how much work was done over the winter and how they've adapted to the new car. This is very much a team pole," said Patrick.
Jeff Gordon secured second place on the grid on the leaderboard in the No. 24 Drive to End Hunger Chevrolet with a time of 45.85seconds just 0.033 seconds shy of the pole-sitter. Trevor Bayne took third place clocking 45.924 seconds with a top speed of 315.393km/h.
With more than 22 drivers topping the 312km/h marker (195m/h) the new Generation-6 cars have surely impressed. Prior to qualifying, the last driver to touch the 312km/h marker was Jeff Gordon in 1999. But what remains to be seen is how well Patrick makes use of her pole position and the Generation-6 cars in the race on 24th February.