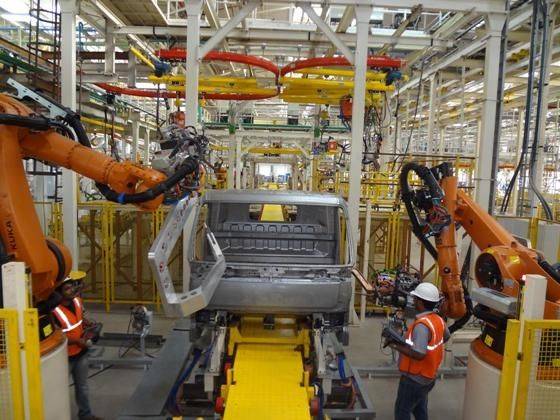 Daimler has inaugurated a new state-of the-art facility at Oragadam near Chennai for the production of BharatBenz heavy-duty trucks, which begins in the third quarter of 2012. The facility is one of the only three Daimler truck plants worldwide that combine truck assembly, integrated research and development centre, and test track at one location. Built at an investment of Rs 4,400 crore, the 400-acre facility will have an initial production capacity of 36,000 units per year.
"Our new Oragadam-Chennai plant shares Daimler's stringent quality standards with its sister plants around the world and is unique at the same time. It is the Daimler plant in the world that houses products which combine Indian engineering with German and Japanese DNA under a single roof. This way, we are optimally positioning ourselves for one of world's strongest and fastest growing truck markets," said, Dr. Dieter Zetche, Chairman of Board of Management at Daimler AG.
The Oragadam plant will produce trucks based on the Mercedes-Benz Axor model and the Fuso Canter series. "DICV is an outstanding example of Daimler Trucks' Global Excellence strategy. Our worldwide production network and global research and development efforts enable us to develop, manufacture, and sell trucks in India for India. We do all of this in close proximity to our customers, for our customers," said Andreas Renschler, member responsible for Daimler trucks and buses in the company Board of Management.
Currently, the modern domestic truck segment accounts for 4 percent of all trucks in India, though the figure is expected to rise to almost 80 percent by 2020. Daimler is expected to introduce 17 products in the Indian truck market by 2014. In cooperation with local car and commercial vehicle dealers, DICV has built a nationwide retail network that will be expanded to more than 70 dealerships by 2012 end and 100 dealerships by 2014 in the country.