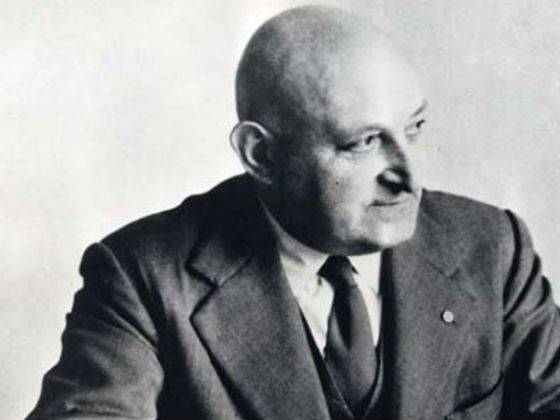 Aeronautical engineer and inventor by profession, D'Ascanio like most Italians, found himself unemployed during World War II. It was during this time that he approached Ferdinando Innocenti who then saw scope for development of cheap private transport, and decided to produce a motor scooter. Innocenti gave D'Ascanio the job of designing a simple, strong and affordable scooter. The vehicle had to be easy to ride for men as well as women and be able to carry a passenger.
D'Ascanio hated motorcycles, mainly because they were uncomfortable, bulky and their wheels were difficult to change in case of a puncture. Despite this dislike, the Italian designed a revolutionary vehicle that changed the way scooters were made. He designed a scooter with a spar frame, a handlebar gear change and an engine mounted directly over the rear wheel. However Innocenti wanted to make use of a frame from rolled tubing in place of the spar frame which eventually led to a fallout between the two. D'Ascanio then took the design directly to Enrico Piaggio.
D'Ascanio's design came as a blessing in disguise for Piaggio, whose aeronautical plants in Tuscany were razed to the ground during World War II. D'Ascania was given the task of redesigning the MP 5 prototype nicknamed Paperino. He eliminated the use of a chain with a stress bearing body and direct mesh, put the gear lever on the handlebar, and made use of a supporting arm similar to an aircraft carriage in place of a fork, and most importantly he designed a body that would protect the rider from getting dirty. It took D'Ascanio only a few days to improve on his idea and complete the first drawing which Piaggio called Vespa as he thought it looked like a wasp.
When the Vespa was first presented to the public, it evoked divergent reactions, but Piaggio did not stop production. It was only a matter of time before it was universally appreciated. Nearly 20,000 enthusiasts attended the Italian 'Vespa Day' in 1951 and Enrico's business went beyond national borders by 1953. The scooter soon became so renowned that the French army ordered specially made Vespa models that were built to hold bazookas, whereas the Italian army asked Piaggio for a scooter with a built in parachute.
In 1988 the Vespa crossed the ten-million mark, but what is commendable is the aeronautical engineer who hated motorcycles penned a scooter whose design is much appreciated even six decades after it was first produced. Over time Vespa evolved into a world famous brand with 130 models as of 2005 and still continues to do so.