From Flying Cars To Autonomous Vehicles, Here Is What CES 2020 Has In Store For Us
---
This year's CES promises a number of interesting automotive tech from major companies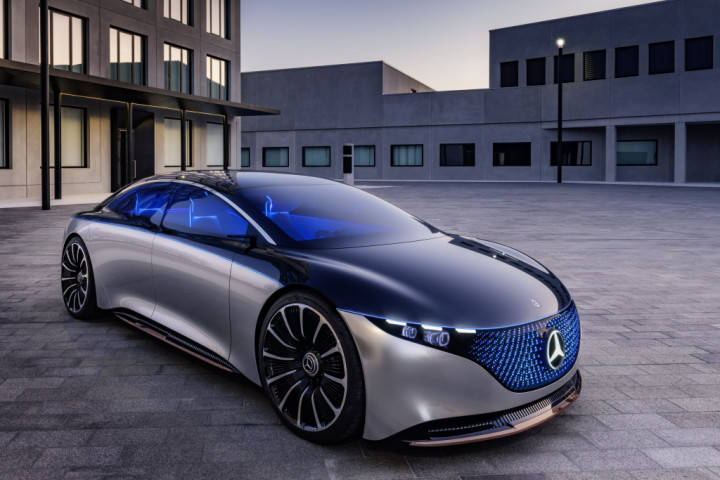 One of the largest expositions of technology and gadgets in the world, the Consumer Electronics Show 2020 (CES 2020) has begun! It is a venue where various companies and industry experts reveal their concepts to make our lives better. While CES isn't about cars per se, automotive tech is a pervading theme for many technologies shown here. To know all about the tech we'll see this year, read on:
Hyundai's Flying Car

One of the most exciting prospects for CES this year is Hyundai's presentation of smart cities and transportation of the future. "Hyundai will unveil its first concept Personal Air Vehicle (PAV) as part of the Urban Air Mobility (UAM) landscape," said a press release from the carmaker. Hyundai believes that flying cars will help reduce congestion on roads. For on-road transportation, the carmaker will present the Purpose Built Vehicle (PBV), a "highly customizable" autonomous people carrier. The Hub will be a community space that will serve as a landing or take-off point for the PAV and a pick-up or drop-off point for the PBV.
Nissan's Electric Vehicles

The Nissan Ariya concept electric crossover will be on display at CES 2020, where experts will demonstrate its ProPILOT 2.0 driver assistance tech and Smart Route Planner. The Ariya, packed with acoustic metamaterials and a twin-motor all-wheel-drive system, will demonstrate Nissan's tech for the near future. The Nissan Formula E car and the Leaf e+ electric car will also be exhibited at the show. Visitors will be able to get a GIF image of themselves driving the Formula E car at Nissan's Power Selfie booth. Ice cream will be served in a solar and second-life battery-powered e-NV200 van.
The e-NV200 is the electric version of the NV200 we know as the Evalia in India. Lastly, Nissan will demonstrate its autonomous driving expertise using a ProPILOT golf ball which can find its own way to the hole.
Mercedes-Benz EQ Cars And Human Machine Interaction

Mercedes-Benz will unveil an all-new concept electric vehicle at CES 2020! The reveal will be held tomorrow, following interactive talks from several Mercedes-Benz officials including Daimler AG Board Members Britta Seeger and Markus Schäfer, and Chief Design Officer Gorden Wagener. Later today, the Chairman of the Board of Management Daimler AG and Mercedes-Benz AG, Ola Kallenius, will hold a talk on human and machine interaction. Mercedes will also display EQ cars like the EQC 400 4Matic and the Vision EQS luxury sedan at CES.
5G And Vehicle Communication Technologies

Cars of tomorrow will be able to communicate not just with their owner, but also with other cars. Various tech companies will showcase their vehicle-to-vehicle (V2V), vehicle-to-everything (V2X), and vehicle-to-infrastructure technologies at CES. Using these, cars of tomorrow will be able to communicate with a myriad of connected objects in their surroundings.
Vehicle Display Technologies

Bosch's 3D display technology is likely to be used in cars in the near future. It uses a slanted lens structure called an optical stack to refract light from a normal screen. The different wavelengths refract differently and create a 3D effect for the driver. Bosch will use this 2020 CES Innovation Award-winning tech to display warning signs more effectively.
Visteon will show the high-contrast, low-power display called MicroZone. The company says that MicroZone displays will be simpler to package and will make for more durable displays for cars. It also claims easier over-the-air updates and improved security.
Aisin Seiki's Autonomous Vehicle Technologies

Autonomous cars are usually a major draw at CES. This year, Aisin will showcase the i-mobility Type C20 vehicle, a bus-like people carrier. You will be able to request a ride on your phone, and the C20 will arrive to fetch you. It will feature rail-free power sliding doors and an eAxel electric all-wheel-drive unit. It will also have an in-cabin monitoring system and an electric ramp for wheelchairs. Aisin will also show the ILY-Ai autonomous personal mobility vehicle and the frame-model i-mobility Type-T demonstration vehicle.
Continental CUbE and Human Machine Interface (HMI)

Like Aisin, Continental has also built an autonomous people carrier -- the Continental Urban Mobility Experience (CUbE). Equipped with a host of sensors and control systems, the CUbE can respond to audio and visual cues. It can even blow a horn to make its own way and autonomously drive through cities like Frankfurt, where the CUbE is currently undergoing testing.