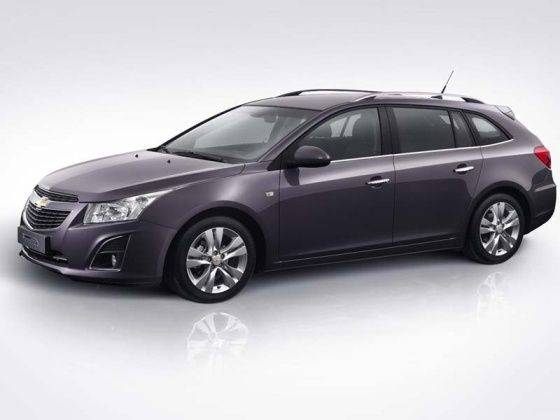 In 2011, the Chevrolet Cruze became the car maker's global bestselling model with more than 6.70 lakh units sold worldwide. More than 11.3 lakh units of the Chevrolet Cruze have been sold since its launch in 2008. Chevrolet is looking to further enhance the model line-up of the Cruze with a station wagon version to capture a different kind of buyer and further boost sales.
Ahead of the unveiling of the Chevrolet Cruze Station Wagon at the 2012 Geneva Motor Show here is what the Chevrolet Europe President and Managing Director Susan Docherty had to say, "The Cruze Station Wagon caters to an important market segment. It ticks all the boxes for European drivers in terms of distinctive design, dynamic driving, space and economy."
Globally, there are two versions of the Chevrolet Cruze, a hatchback and a sedan. While the hatchback measures in at a length of 4,510mm, the sedan is 4,597mm long, and the Station Wagon has an overall length of 4,678mm. The Station Wagon has 500 litres of boot space with the rear seats in place and 1,500 litres with the seats folded down. The Cruze Station Wagon will receive a new engine option, a 1.7-litre VCDi engine that generates 132PS of power.
Chevrolet will also be making the European debut of their TRU 140S and 130R sports car concepts based on the Cruze platform. Both concepts were designed by British stylists, with the TRU140S concept by Welshman Nicholas David and the 130R concept by Joe Baker.
Chevrolet has taken design inputs from youngsters on social media networks and both designers will be present alongside their conceptions at the 2012 Geneva Motor Show to take design inputs from young visitors at the show.
Chevrolet will be also showcasing their new MYLINK infotainment platform that will be fitted to its cars in the future.