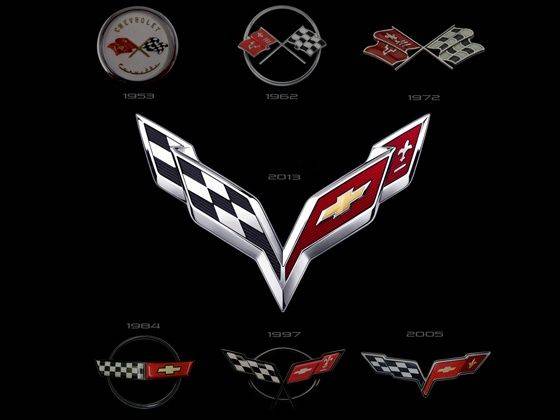 American automobile giant General Motors is all set to reveal its next generation supercar, the Chevrolet Corvette C7, at the upcoming 2013 Detroit Auto Show. The Corvette is a big deal for the Americans as it is widely regarded as the nation's most popular supercar. It is a success story that began in 1953 spanning six generations of Corvettes.
The seventh generation Corvette C7 then has quite a bit to live up to and according to initial information Chevrolet has taken a wholesome approach to take the car a generation forward in every sense.
Chevrolet's new generation five small block V8 engine will make its debut in the all-new Chevrolet Corvette C7. Chevrolet claims that the new LT1 6.2-litre V8 engine will make the C7 the most powerful standard Corvette ever with a preliminary output of 456PS of power and 610Nm of torque. It will also be the quickest Corvette with a 0-100km/h time of under 4 seconds.
As the laws of automotive evolution go, the seventh generation Corvette will have a lighter, stronger and more aerodynamic body to improver performance, handling and fuel efficiency. The fastest sixth generation Corvettes used aluminium spaceframe rails and carbon fibre body panels for reducing weight and improving rigidity. The natural move for Chevy then would be to equip the standard C7 Corvette with more aluminium and carbon fibre to improve performance.
The interior of the Corvette C7 has been given a major overhaul with better quality materials, wider and more supportive seats, and a more modern instrument cluster. The supercar also gets GM's new MyLink infotainment system that can be paired with smartphones to enable Internet connectivity.
Chevrolet has also come up with a new logo for the new Corvette C7. All Corvettes since the first one in 1953 have adorned the Crossed Flags emblem that has gone on to become a definitive Corvette symbol. The C7's logo has a more swept-back and angular appearance incorporating the hallmark Chevrolet bowtie emblem and a French fleur-de-lis.
The new car has been designed to take the Corvette breed a generation forward in every sense and initial impressions are more than substantial.
Also read: 2014 Corvette engine unravelled