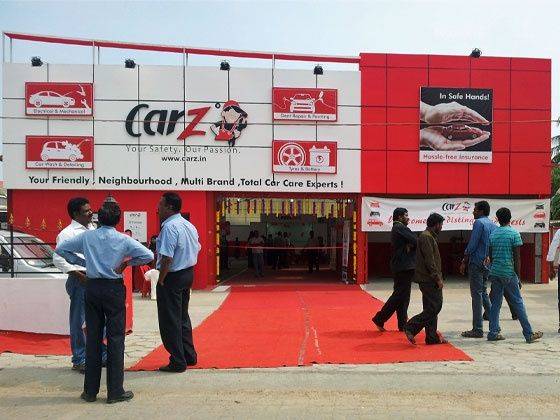 Hyderabad based multi-brand car service company CarZ, that had announced setting up a pan-India network of service centres earlier, has now set up its first workshop at Mettukuppam, Chennai, in the state of Tamil Nadu.
The decision to enter the 'Detroit of India' (Chennai) was backed by the fact that the city accounts for nearly 50 per cent of the 14 lakh vehicular population in Tamil Nadu. The high density rate of vehicles has resulted in demand for a greater number of quality service centres and CarZ aims to capitalise on the situation.
The company currently operates multi-brand car service workshops in Andhra Pradesh, Karnataka, Kerala and Tamil Nadu. CarZ plans to add another 10 multi-brand car service workshops in Tamil Nadu in the next 12 to 24 months with an investment of close to $ 2 million (Rs 11 crore).
Venu Donepudi, Founder and Managing Director of CarZ said, "Every fifth person in Tamil Nadu owns a vehicle, which augurs well for us. As for Chennai, the city is groaning under the burden of about 37 lakh vehicles with 70 per cent being two-wheelers, with a dearth of sufficient quality dealership networks to address them. Considering this huge market opportunity, we are delighted to spread our wings into Chennai, which is popularly regarded as the Detroit of India, and one of the most anticipated markets for any automobile company to be in."
The car service business in India is roughly worth Rs. 30,000 crore. However, due to the limited number of OEM service centres, only a third of the vehicles go back to car manufacturers' service centres. Multi-brand car service workshops meanwhile have trained technicians with skill sets to service and repair all modern cars.
Also read: CarZ to expand its multi-brand car workshop network