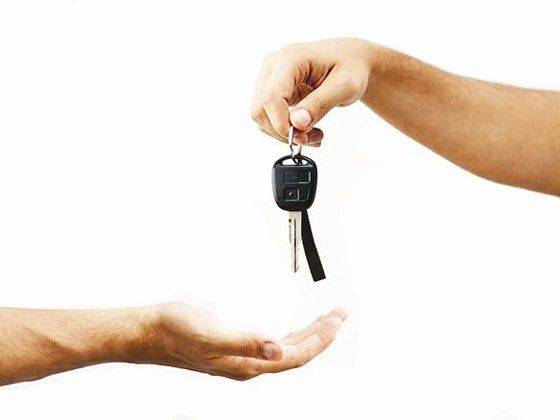 Car sales have taken a hit in India due to excise duty hike, soaring fuel prices and rising input costs. As a result, this year car manufacturers are more than ever before looking forward to the upcoming festive season to boost sales. Their efforts to this end include everything from discounts, freebies, limited edition models and new launches.
Nissan is offering assured gifts on as well as free extended warranty on the Micra hatchback and Sunny mid-size sedan. The assured gifts include two grammes of gold or accessories. Micra and Sunny customers can also get refund on the car purchased in the form of 500gm of gold (worth Rs 16.5 lakh) at the end of the season. Lucky customers will be chosen every week for the duration of the festive season.
Nissan has also launched the special edition Micra Primo with goodies worth Rs 22,000.
Also read: Nissan Micra Primo special edition introduced
Nitish Tipnis, Director - Sales & Marketing, Hover Automotive India, said, "Nissan believes in innovation and excitement for everyone and this season, we are providing much more benefits than just the car. The attraction of winning gold worth more than Rs 16.5 lakh as well as getting one's car free surely makes this offer difficult to resist. To make the product purchase convenient for our customers, we are also offering 100 per cent finance and various low EMI options."
Skoda has various offers, schemes and finance options on every purchase across their range of cars. Customers can also choose from an accessories bundle, Sony Bravia television, insurance scheme or finance offer on the Rapid mid-size sedan during the festive season that will be available across all 106 Skoda dealerships till October 31.
Kamal Basu, Marketing Head, Skoda Auto India, said "Festivals hold a special significance to every Indian family and purchases made during that period are considered auspicious. Hence Skoda is bringing to its customers great offers this festive season and the chance to own a Skoda car which is known for its spaciousness, built quality and clever engineering."
Ford meanwhile is celebrating 2,00,000 Figo owners by offering a discount of Rs 28,000 on diesel models and Rs 25,000 on petrol models. However, the offer is not available on the base model LXi of the Ford Figo.
Ford is also offering free insurance, accessories and a loyalty bonus on the Fiesta. Free insurance is also currently available on the Ford Endeavour. The company is also offering assured gifts in the form of refrigerators, washing machines, DVD players, digital cameras, digital radio clocks, microwaves, smart phones and more during the festive season.
There are also offers that include Rs 99 of instalment payment a day on purchase and 100 per cent on road funding.
To celebrate the festive season, home grown automobile maker Tata Motors has availed accessories packages, extended warranty and a host of value added services from Rs. 25,000 onwards. The offers will be valid till November 17, 2012.
For starters, Tata is offering discounts between Rs 25,000 to Rs. 50,000 on the Nano. The Indica Vista diesel has a discount of Rs. 55,000, while the petrol Indica Vista wears a whopping Rs. 1 lakh discount on its sticker price.
And if that didn't get your attention, then this will, the Manza petrol has been given an even bigger discount of Rs. 1.3 lakh while the diesel Manza wears a Rs. 70,000 discount.
However, the deal of all deals here has to be on the base model of the Tata Aria. The Tata Aria Pure is on offer for a festive price of Rs. 9.95, where as its actual price is Rs. 11.88 lakh (ex-showroom Delhi).
Tata is also offering a low down payment offer on the Sumo Gold that requires buyers to put down just Rs. 45,000 in cash along with benefits worth Rs. 70,000. Meanwhile the Tata Safari DiCOR can now be yours for a down payment of Rs. 99,000 along with benefits worth Rs. 80,000. The Tata Venture also wears a discount of Rs. 45,000 plus benefits Rs. 55,000 worth.
And to top it off Tata Motors is offering an exchange bonus of Rs. 50,000.
Toyota has recently launched limited edition models of the Innova and Etios sedan for the festive season. The Japanese car maker has also introduced a limited edition of the Corolla Altis sedan.
Also read: Toyota Innova Aero launched
Also read: Limited edition Toyota Etios TRD Sportivo introduced
The Corolla has been selling between 450 and 500 units in a month. The new limited edition has been priced at Rs 40,000 over the normal petrol J variant and a whopping Rs 78,000 over that of the price of the diesel J variant of the Corolla Altis.
The limited edition Toyota Corolla Altis features a new keyless entry fob, a redesigned front grille, a limited edition badge on the boot lid and a new integrated multimedia infotainment system.
The biggest issue Toyota could face with the limited edition Corolla Altis is its price. The multimedia infotainment system and the keyless entry system are essentially what you pay for and Rs 78,000 extra is a little too steep.
Nevertheless, come the festive season customers will hit showrooms with gusto and enthusiasm, a time when little can stop them from buying a car.
Car makers will be introducing more discounts and offers during the festive season so keep your eyes open for offers.
* Offers may vary from dealer to dealer. Contact you nearest dealer for more details and check with the company to confirm offers. And if a deal sounds too good to be true, check the paper work as well as the vehicle, if everything looks good, go for it.