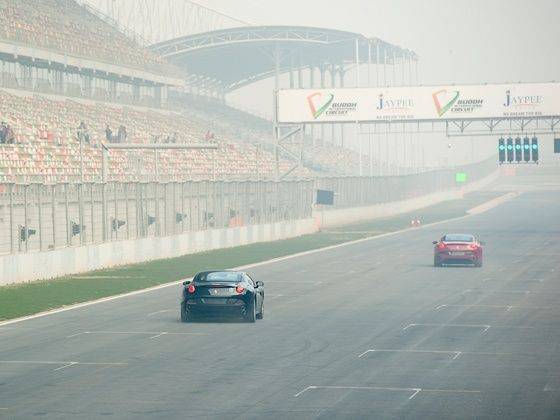 When it was first announced that India was going to have its own Formula One circuit it made every Indian petrolhead wish for it more than anything else.
Along with opportunity to see the greatest racing drivers and cars going full throttle around Indian tarmac, the BIC also meant that enthusiasts could max their own vehicles on the world class track.
To everyone's delight, the Buddh International Circuit has now announced that the next 'BIC Time Trial' (open track day) for the public will take place on February 17, 2013. The track day will be open for all categories of bikes and cars and the only criteria one needs to pass to avail of the opportunity is a valid driver's licence.
Here are the track day slots on offer;
| | | |
| --- | --- | --- |
| Vehicle Type | Session options | Registration fee (INR) |
| Car | 1 Session | Rs 4,000 |
| Car | 3 Sessions | Rs 12,000 |
| Bike | 1 Session | Rs 3,000 |
| Bike | 3 Sessions | Rs 9,000 |
Each session consists of 60 minutes of driving on the track. As of now, the BIC is giving away a free fourth complimentary session to any one booking three sessions.
BIC will also be offering Taxi rides to the public by certified circuit drivers in the Mercedes-Benz SLS AMG for Rs 7,500 per person and in the Mercedes-Benz C, E and M Class for Rs 1,500 per person.
As per track day norms, each car or motorcycle will be assessed by track officials to determine if the vehicle is track worthy or not in terms of mechanical and electronic condition.
This will be followed by a safety briefing facilitated by BIC's qualified professional driving instructors with participants to discuss the rules, safety, driving techniques, circuit information and handling emergency situations while out on the track.
Also read: 'Mercedes-Benz Performance Drive' platform launched in India