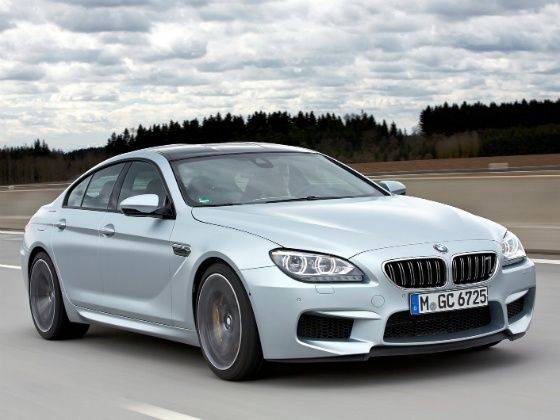 BMW India will introduce five new cars at the 2014 Indian Auto Expo. From a new range topping electric supercar in the guise of the new BMW i8, a new large SUV the all-new BMW X5, the BMW M6 Gran Coupe super sedan, the new notchback BMW 3 Series GT and the new Mini John Cooper Works, there is something for everyone.
The all-new BMW X5 will finally be making its way to India going up against the likes of the Mercedes ML-Class and Audi's Q7. Expect some competitive pricing by BMW to capture some of its lost market in this segment. The BMW 3 Series GT that we drove recently in Spain too will be launched at the Indian Auto Expo. Read our First Drive Report here.
The big news comes in the form of BMW brining its cutting edge 'i' brand to India right on the heels of its global launch in form of BMW's most expensive car, the all-electric BMW i8 supercar. With uber futuristic styling, the i8 has gotten the general public talking like no other supercar before. BMW will continue its sporting direction with the launch of the long overdue BMW M6 Gran Coupe. This 4-door super saloon will compete against the newly launched Audi RS7 and the soon to be launched Mercedes-Benz CLS63 AMG. Apart from the above, BMW will also display the 1, 3, 5, 6, 7 Series, the Z4 and the M5. Although no official word has come through, we secretly wish BMW surprises us with the M3 and M4 concepts too.
The Mini brand too will see a new launch at the 2014 Indian Auto Expo. BMW has seen decent success with the Mini brand since its launch at the 2012 Auto Expo and the most hardcore of the Mini Cooper range, the John Cooper Works edition will be launched this time around. The John Cooper Works sports more than 200PS and sportier styling and is likely to find buyers in India. The other cars from the range such as the Mini Cooper S, the Mini Cooper Convertible, the Mini Countryman S and the much-loved Mini Countryman Diesel will also be on display at the Mini enclosure.