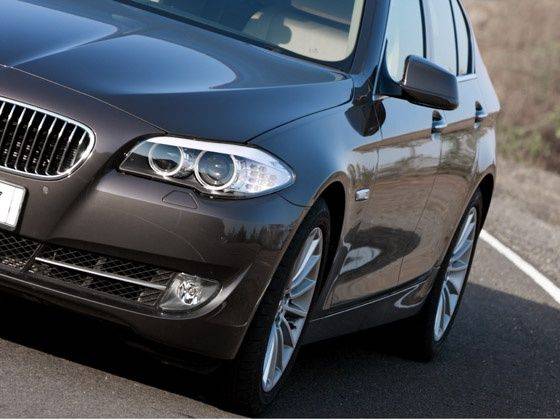 Year 2010 has been quite a rewarding one for BMW India, starting with the successful launch of its spanking new BMW 5 Series, and ending with a re-worked X5 and the entry of its baby SUV, the X1. Top that with BMW's Chennai plant hitting the 10,000th mark from its assembly line, and what you have is a year that speaks of BMW's success from start to finish.
Beginning the New Year with a complete 'sales extravaganza', BMW has now announced the sale of 500 of its cars in the month of January, a remarkable figure for any luxury car manufacturer in a B segment crazy country like India.
In the month of January alone, BMW has managed to sell 271 units of its elegant 5-Series sedan, 164 units of its entry level luxury sedan the BMW 3-series, and 65 units of its other offerings, which include the BMW 6 Series, 7 Series, X1, X3, X5, X6, Z4 and the Gran Turismo, taking the total count to an impressive 500 cars.
Dr. Andreas Schaaf, President, BMW India said, "BMW India continues its success story in 2011 by achieving leadership position in Indian luxury car segment for the month of January. BMW India has embarked on the second wave of its market offensive and we are confident of maintaining our Number One position in the luxury car segment with very strong products, services and strong custmer affinity towards the BMW brand."
With 500 cars delivered to customers in January 2011, BMW India has achieved leadership position in the luxury car segment in India in the begining of the year.
In January 2011, BMW India sold –
Product Retail Units
(Cars invoiced & delivered to customer)
The BMW 3 Series 164
The BMW 5 Series 271
The BMW 6 Series 1
The BMW 7 Series 17
The BMW X1 15
The BMW X3 2
The BMW X5 9
The BMW X6 9
The BMW Z4 5
The BMW Gran Turismo 7
Total 500 units