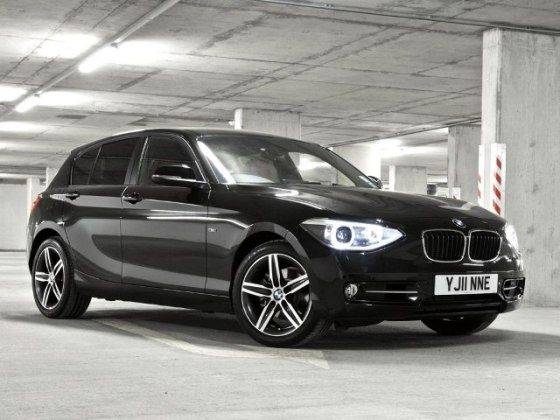 In an attempt to maintain its numerouno position the Indian premium and luxury car space, BMW India is planning to launch a slew of compact cars including the next generation X1 and a premium compact hatchback '1 series' over the next 12 to 18 months to take on its German rivals - Audi and Mercedes Benz.
The launch of 1 Series will extend the number of small compact cars in the Indian market priced between Rs 18 to 25 lakh, over the next one year. The BMW launches will coincide with the launch of 'A class' from Mercedes Benz and A3 from Audi.
Flagging off this product onslaught, BMW on Thursday launched the all-new 6 Series Gran Coupe, the first four door coupe to be launched in India, and priced at Rs 86.4 lakh (ex-showroom New Delhi).
BMW India said, the strategy to introduce new vehicles and more assembled products was to bring in higher volumes. Over the next one year, the new X1 is slated to hit the market in January of 2013, and will be followed by the next generation 7 series In March, next year, which will be assembled at its plant in Chennai and will soon be followed by a compact premium hatchback '1 series' by the end of 2013, which too will be assembled. With this, the company will have 6 products (1 series, 3 series, 5 series, 7 series, X1 and X3) assembled in India, thus negating the steep import duty on cars.
Phillip von Sahr, president, BMW Group India told ET, "We will look for growth and that will be through new models, we will be adding more products which will be assembled. We want to be number one and continue to be number one with sustainable growth and not through discounting."
Having been appointed in October, Sahr says, 2012 has been a difficult year, "There is growth, but it is not double digit growth like we had in the past few years. Therefore we have to be prepared now with new dealers and models to drive growth. The outlook for the next year is slightly better than current year. Only post 2014, we expect momentum to pick up in India," added the new President of BMW India.
The 23,000 units luxury car market has been growing at a compounded annual growth rate (CAGR) of above 30% over the last few years. But the gravity of the current slowdown is such that despite plans to launch four to six new products over the next 12 months, BMW India has revised its target downwards for 2012 and 2013 as well.
While BMW got the top luxury carmaker's crown in India in 2009 after it edged past Mercedes Benz, the company has been facing a stiff competition from Audi lately. In the first six months of this year, Audi sold 4,000 cars at a growth of 43% while for BMW, the volumes declined one per cent, even though it sold 4,457 units. So far between January to October, BMW India has posted flat sales of around 7,400 units even as its Ingolstadt based German rival Audi continues to gallop along with over 40% growth so far this year.
A veteran with BMW with over 27 years of experience in sales, the rivalry with Audi and Mercedes Benz is not new to Sahr, he says, "Rivalry is also very intense in US and Europe, and South Europe. What concerns me about India, is how some of the competitors in the luxury segment feels, they have to play a price war which is very detrimental in the premium segment. This is something, we will not follow."
Despite Audi breathing down its neck, BMW is not willing to play the price war; the company is in fact looking at steep price increase, in some products even to the extent of 10%. Sahr says, "We are a premium player and we should charge premium on our cars, off course the products and the buying experience will also be premium. We can't sell at discount, what we want is sustainable growth and in order to sustainable, we will be increasing the prices next year."
Luxury cars, which account for less than 2% of India's 2.2-million car market grew just 9% in the first six months of calendar 2012 with sales of around 12,000 units, compared with a growth of 80% in 2010 for the same period and 35-40 % growth in 2011. In fact, for the first time ever in the last five to seven years, the luxury car market showed a negative growth in the month of May.
Over the last nine months, import duty rose from 110% to 140% with finance costs at its high levels of over 11-12 %, even as several price hikes in petrol took effect on customer sentiments.
Also read: BMW India chief rules out price war