BMW confirms three new electric 'i' models
---
BMW is betting big on the future of automobiles going all-electric, with a slew of new models lined up for the next few years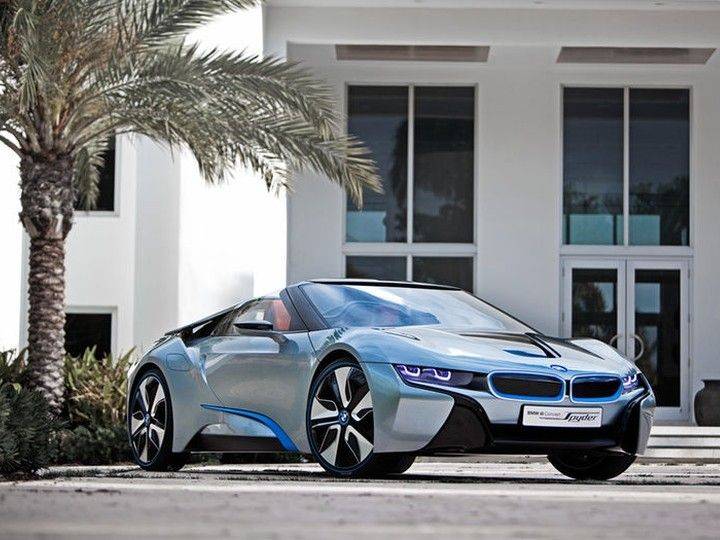 In a massive strategic shift, the BMW Group has announced its plans to invest in new technology to head off upstart competitors from Silicon Valley which threaten to upend the global auto industry. In a bid to fend off the rapid rise of companies like Uber, Tesla, Google, and possibly, Apple, BMW has announced a new era of carmaking which will be spearheaded by electric cars.
The first vehicle in this electric onslaught is the new BMW iNEXT. Calling it a "revolutionary new BMW i model that will raise premium individual mobility to previously unknown levels," BMW states that the iNEXT will feature some form of autonomous driving capability, an electric powertrain, and a "trailblazing interior design." It's unclear whether the iNEXT name will make it to production, but by all appearances, this car is going to end up as BMW's electric flagship — possibly a 7 Series or even fancier equivalent but packed with a bunch of next-gen tech and Tesla-like propulsion.
This will be followed by a convertible version of the i8, called the i8 Roadster, in 2018. It has already previewed by two separate concept cars, one in 2012 and another - the i-Vision Future Interaction Concept - at January's Consumer Electronics Show in Las Vegas.
No serious details have emerged, but the show car from 2012 is expected to closely reflect the final production version, which will use the same three-cylinder, turbocharged petrol engine mated to an electric motor for around 360 PS, giving a performance similar to that of the coupe's 4.4secs 0-100 kmph time and a top speed of 250 kmph.
BMW also plans to upgrade the i8 Coupe before the i8 Roadster arrives. Included in the planned changes is a reworked driveline featuring more powerful electric motors and larger capacity battery – developments the German car maker is already trialing on the i8 Coupe Safety Car used at Formula E events around the globe.
Finally, the BMW i3 will receive an updated battery pack with 50 percent of additional capacity, as well as a refreshed design. All-electric range will now total about 195 kilometres with upgraded internals to the lithium-ion battery pack, although the current battery offering 130 kilometres of range will continue to be available as a lower-priced option. BMW has declined to comment on whether existing i3 owners will be able to retrofit their vehicles with the updated battery tech.
BMW celebrates its 100th year anniversary in 2016, and it has some big plans to mark the occasion. From mid-2016 onwards, customers will be able to choose from a total of seven BMW models that are either fully electric or fitted with a plug-in hybrid drive.