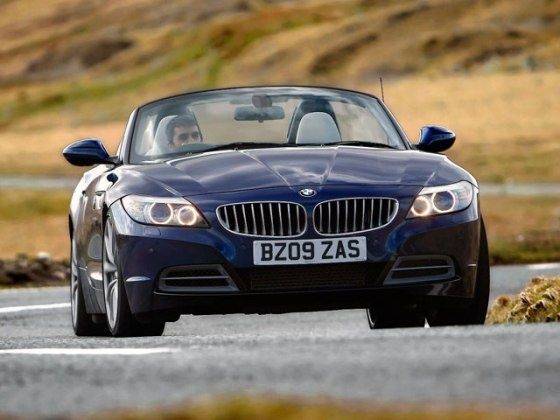 Germany's luxury carmakers BMW, Audi and Mercedes-Benz are embarking on a two-pronged game plan to boost sales in the New Year: produce more cars locally, thereby making them more price-competitive; and, at the same time, import new models - at least a dozen between the three of them - to keep the allure of their brands going.
Leading the pack is BMW, which will assemble its flagship 7 Series sedan at the Chennai plant from next year and later roll out the all-new compact hatchback 1 Series from the same plant. BMW plans to launch three new products next year to maintain its leadership over Audi and Mercedes Benz.
BMW currently assembles the X1 SUV at Chennai and will roll out its new version from January onwards for the Indian market. The product offensive will continue with next generation of the 7 Series and 1 Series hatchback slated to hit Indian roads in the second half of 2013.
BMW is currently struggling to hit the previous fiscal year's level of sales. It has sold 12% less car in the April to October period even as arch-rival Audi's sales jumped 53% in this period, resulting in both carmakers running neck and neck with sales of a little over 5,000 sedans and SUVs.
Philipp von Sahr , BMW Group India's newly-appointed president, remains confident of achieving the previous year's target. "We are not chasing volumes, but are surely looking at some improvement in sales helped by the new product launches. We faced a slack period due to the model change of the high-volume 3 Series sedan, but will gain incremental numbers with the recently launched X-6 and other models."
On Thursday, BMW launched the new X6 Sports Activity Coupe at a Delhi ex-showroom price of Rs 79 lakh for the diesel variant and Rs 93.4 lakh for petrol. The world's largest luxury carmaker also plans to almost double its dealerships in India to 50 by 2014. Meantime, Audi will start assembling its compact SUV, the Q3, next year and will bring the new version of its hugely popular Q5 SUV.
The all-new R8 PI coupe is also expected and the company is contemplating bringing the Audi S6 sedan to the Indian market. It has already launched the S4 sports sedan, the Q3 SUV and the iconic TT couple to increase its portfolio, and would double its dealerships across India to 25 by the end of 2012 calendar year. Mercedes Benz has been lagging behind with sales of 3,651 cars in the first seven months of the fiscal year, a 10% decline over a year ago.
It is now counting on the compact crossover B Class, which was launched in September, and the A Class hatchback, to be unveiled in 2013, to drive sales.
"We would start assembling the new GL Class SUV at our Pune plant next year. Besides, the all-new S Class, B Class CDI and the all-new A Class in both diesel and petrol variants are also a part of the launch plan of 2013," a senior Mercedes-Benz executive said. From just 3,000 cars five years back, more than 25,000 cars are being sold every year, and demand is expected to exceed 100,000 by 2020.
Also read: BMW India chief rules out price war