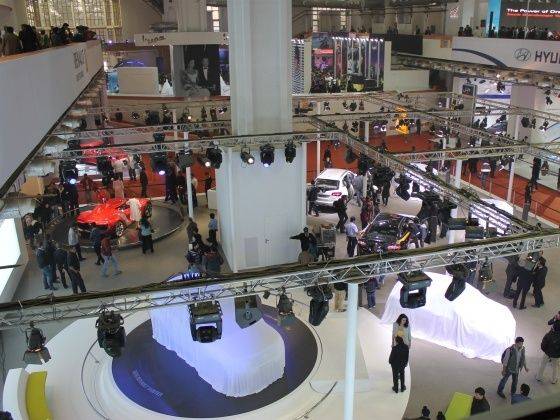 Auto Expo, India's premier automotive show, has a new name, venue and date for 2014. The event will now be known as "Auto Expo - the Motor Show 2014" and will be held at the India Expo Centre and Mart in Greater Noida – some 38km away from Pragati Maidan, which was this year's venue. The dates of the Expo, which was traditionally held in the first week of January, have now been pushed ahead by a month to February 6-12.

According to the Society of Indian Automobile Manufacturers (SIAM), the changes were necessitated to avoid a clash with the Detroit Auto Show. SIAM Director General Vishnu Mathur said many top auto executives had in the past expressed their inability to attend the Delhi Auto Expo due to their commitments at the Detroit Show which falls around the same time in January. With Pragati Maidan unavailable for the new dates, the venue too had to be shifted.

Mathur said the new venue will feature only vehicles and accessories, and the component industry show will be staged at a separate venue, which is yet to be decided.
SIAM Deputy Director General Sugato Sen said the new venue will offer 10,000 square metres of additional space compared to Pragati Maidan. To test their preparedness, the industry body will hold a bus and utility vehicles show in February next year.

The organisers of the Expo had been mulling shifting the venue since this year's Auto Expo, which drew flak for poor crowd management. Mathur brushes aside concern that the new venue, which is located on the outskirts of the capital, will draw fewer visitors saying the event will now attract only serious visitors.
Also Read: SIAM discusses the future of diesel in India