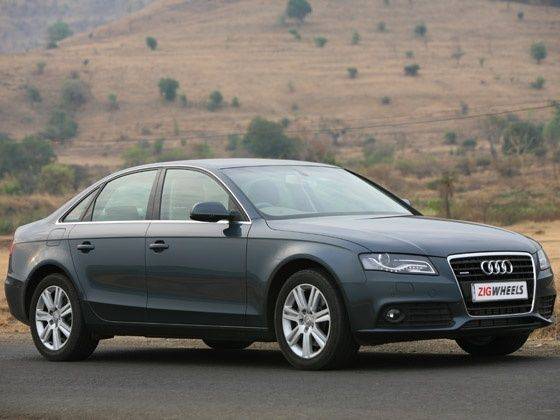 Rise in input costs, depreciating value of the rupee and hike in fuel prices have forced mainstream car makers like Hyundai and Maruti Suzuki to hike prices of cars earlier in November 2012.
Now, luxury car maker Audi has announced that it will hike prices of vehicles across its model range by up to 5 per cent in India for the same reasons. The price hike will take effect from January 1, 2013.
"The overall market scenario is challenging. The rise in input cost, depreciating rupee as well as continuous increase in fuel prices have made us re-evaluate our pricing strategy in India and increase the prices of the entire range. However, we are offering the customers customised and innovative finance options from Audi Finance which will make their purchase more attractive," said Michael Perschke, Head, Audi India.
Audi India has been achieving a strong growth rate in the country and is giving the country's leading luxury car maker BMW stiff competition. The brand with the four rings sold 850 vehicles in October 2012 compared to 482 in October 2011 thereby registering a growth rate of 76 per cent. The year-to-date growth for Audi India from January to October 2012 has been pegged at 55 per cent for 2012.
India is becoming one of the most important and lucrative markets for the German luxury car maker considering the fact that India is a strong contributor to its global growth rate of 12.9 per cent between January to December 2012.
Perschke is confident that the German luxury car maker will complete its annual sales target of 8,000 units in India before the year ends.
Also read: Audi may slip to No. 2 position by 2012 end