Audi India has been spotted conducting a feasibility test on the S4 for the Indian market. While the company hasn't officially confirmed the introduction of this model in India, we have enough reason to believe that it will be available for purchase on our shores shortly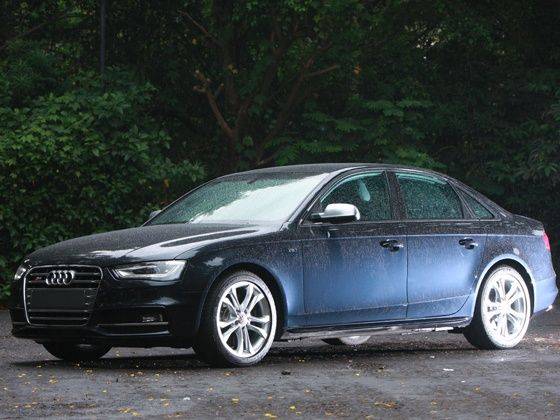 Audi India has been going great guns over the past five years and has managed to establish quite a vast product portfolio in the country, including their complete luxury sedan and SUV line up. Going forward, the company is looking at further bolstering their line up with a sporty twist and this will be kicked off with the debut of the Audi S4; the sporty derivative of the A4 sedan.
Based on the latest generation A4, which incidentally is also going to be launched in India shortly, the S4 features subtle changes in terms of body kit that highlight its sporty nature. The aura of performance is further enhanced by the sports suspension package which lowers the vehicle body height by 20 millimeters. The large 18 inch wheels shod with low profile rubber add their flair to the entire package and the final result is essentially your four door luxury sedan that can now boast of some serious performance attitude. Some changes in tech specs and interior fitment are expected for the Indian market, but that will be revealed at a later stage.
Powering the S4 is the 3.0 litre, 6 cylinder TFSI engine that pumps out a solid 337.6PS of power and generates a formidable 440Nm of torque. Mated to a seven speed S tronic gearbox, the S4 is capable of going from standstill to 100km/h in just 5.0 seconds which is pretty close to supercar territory! The icing on the cake however is that the S4 also promises to be rather frugal as it offers a consumption of just 8.1 litres of fuel per 100km.
Like all high end Audi vehicles, the S4 will feature the cutting edge quattro technology which not only takes the power to all four wheels but also offers better stability, driver control and aids vehicle dynamics overall. Audi has also ensured that there is ample braking power thanks to the introduction of a high performance braking system which easily copes with the increase in engine output.
While Audi India has flirted with high performance machines such as the R8, TT and RS5 over the years, the S4 ushers in a different line of thought that marries practicality with performance; a combination that could find a lot of takers in India and hopefully lead to the introduction of the complete S model range in the future.