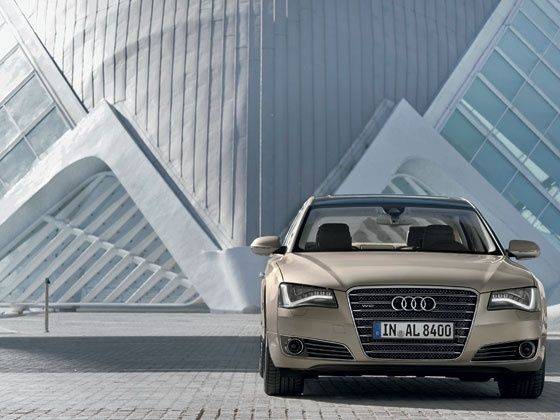 The Audi Group set a new record for sales, revenue and key earnings in the 2011 fiscal year. Audi sold over 13 lakh cars, the company's revenue went up by €5.3 billion (Rs. 346 crore) in 2011 pushing the total revenue up to €44.1 billion (Rs. 2,845 crore). The operating return on sales climbed from 9.4 to 12.1 percent. The number of Audi vehicles delivered during 2011 went up by 19.2 percent from 10,92,411 units in 2010 to 13,02,659 units in 2011.
Significant contribution to the sales figures were generated by the A6, A7, A8 and Q7 models that rose from 25 to 38 percent between 2009 and 2011. The A1 hatchback range has also been expanded to further rack up sales figures.
Audi's cost of operations rose at a lower rate in the past fiscal year due to ongoing overall optimisation of cost structures. As a result, the Audi Group's profit before tax recorded an increase of 66 percent at €6 billion (Rs. 392 crore). The Group's return on capital invested went up from 24.7 to 35.4 percent.
Rupert Stadler, Chairman of the Board of Management of Audi AG, said, "Never before have we had such a large increase in deliveries in a single year. 2011 was the most successful year in the history of our company. We want to continue on this path in 2012 and grow more strongly than the market as a whole."
Experts expect the overall car market to grow by 4 percent in 2012. Assuming that there are no major changes in the underlying economic conditions Audi expects to generate an operating profit for 2012 along the lines of the record breaking figures of 2011. Audi will be introducing 18 new models in 2012 ranging from the A1 Sportback to the A3 which it intends to sell in high volumes.