Armaan Ebrahim to participate in the upcoming Lamborghini Super Trofeo Series
---
Armaan will also take part in the GT Asia Championship along with Srilankan driver Dilantha Malagamuwa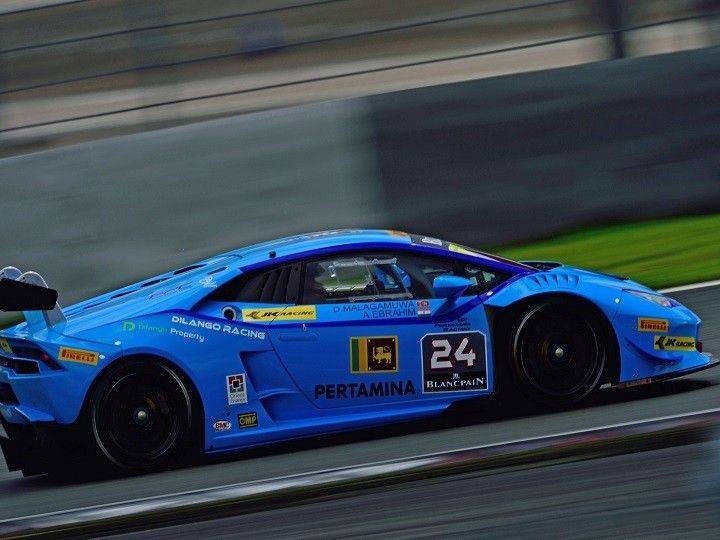 India's ace racing driver, Armaan Ebrahim will make his first appearance in the GT Asia Championship and will also participate in the upcoming Lamborghini Super Trofeo Asia Series for a second consecutive year.
The first round of GT Asia series will take place during May 13-15 in Korea. Armaan will be driving the Lamborghini Gallardo GT3 whereas the season opener of the Super Trofeo will be held from May 20-22 in Shanghai, China.
Armaan is currently sponsored by JK Tyre and he will team-up with Dilantha Malagamuwa for the second time. Dilantha Malagamuwa also runs the Dilango Racing team. Armaan and Dilantha finished second overall in the Super Trofeo Asia series last year, and they have big plans for this year too.
Talking about the upcoming season, Armaan said: "For sure, it is going to be a busy and exciting season for me and I am looking forward to racing on a variety of circuits. I will be doing five of the six rounds at the GT Asia in the Lamborghini Gallardo GT3 and all the six of the Super Trofeo which will conclude with the World finals in Valencia, Spain."
"Having said that, I'm grateful for the support I have received from JK Tyre that has backed me over the years from my karting days. Hopefully, I will be able to deliver strong results this season and live up to expectations. Last year, Dilantha and I finished second overall in the Super Trofeo series, and we are now determined to go one better this time around", he added.
Armaan Ebrahim's upcoming calendar
GT Asia Series:
Korea International Circuit, South Korea (May 13-15),
Okayama, Japan (July 1-3),
Fuji, Japan (July 15-17),
Shanghai, China (September 2-4)
Zhejiang, China (October 21-23).
Lamborghini Super Trofeo Asia Series:
Shanghai, China (May 20-22)
Suzuka, Japan (June 10-12)
Buriram, Thailand (July 22-24)
Kuala Lumpur, Malaysia (August 12-14)
Fuji, Japan (September 16-18)
Valencia, Spain (December 1-2).