Armaan Ebrahim And Team Secure Podium In Suzuka
June 13, 2016
Views : 2880
---
The Indian driver along with his Sri Lankan teammate was forced to retire from the second race after their car suffered an engine failure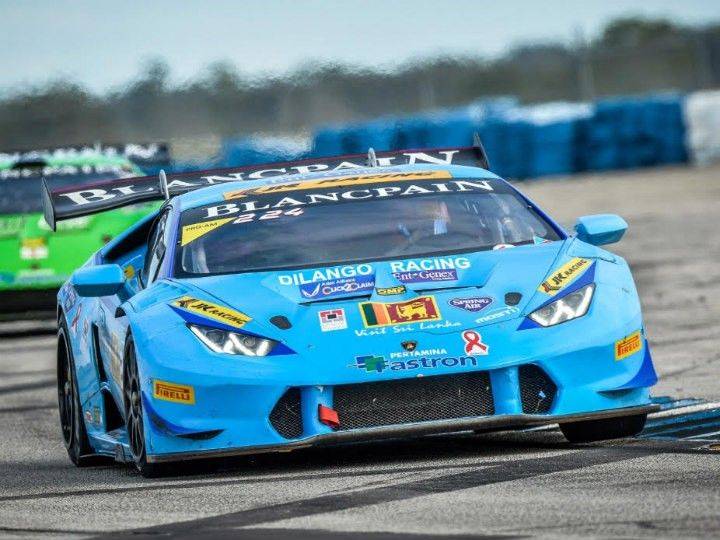 Armaan Ebrahim, India's ace racer, along with his Sri Lankan team-mate Dilantha Malagamuwa grabbed third place in the first race of the Lamborghini Blancpain Super Trofeo Asia series at Suzuka. However, in an unfortunate event, they were unable to participate in the next race because of a blown engine.
Armaan is backed by JK Tyre and is driving for the Dilango Racing team. He managed to qualify second for the first race on Saturday and was aiming to maintain the spot though the team lost one spot when the Indian racer took the mandatory pit-stop and handed the car to Dilantha to complete the remaining race.
The team qualified ninth for the second race which took place on Sunday. Dilanth started the race and rose to the fifth spot until the time he had to retire as his car sustained a blown engine just twenty minutes into the race.
Arman and Dilanth both finished in the second spot in both the races of the first round in Shanghai, China, last month. Arman is also among the five Asians that are included in the Young Drivers Program of Lamborghini Squadra Corse.
The Chennai-based Arman stated: "Obviously, we are very disappointed with what happened in the second race, but at least we managed to pick up some points from our podium finish in the first." He added, "On Saturday, I qualified second for the first race and Dilantha ninth for the second race. I was running second in the first race at the change-over and we finished third eventually.
Speaking on the mishap, he said, "In the second race, Dilantha did well to move to fifth after starting ninth on the grid, but the engine blew and that was the end of it for us here." He further stated, "We now head to Buriram, Thailand, for the next round in July (23-24) and hopefully, have a better run there."