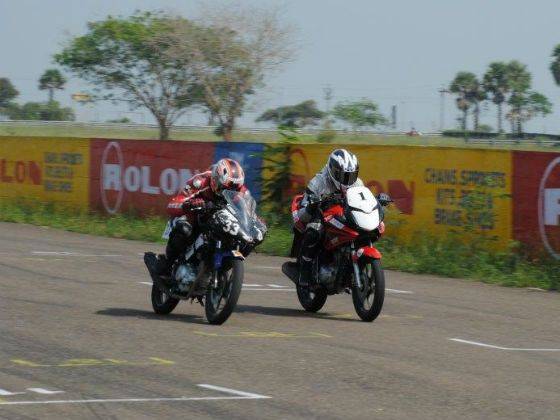 For rookie bikers who wish to develop their racing skills on track, Apex Racing Academy is holding the third edition of its riding school on January 5-6, 2013 at the Kari Motor Speedway, Coimbatore. The riding school caters to both newbies and experienced riders who wish to attain an advanced level of skills.
Apex's Level 1 training deals with the basic set of skills, with individual sessions for track etiquette, track familiarisation and more. The participants are trained by highly skilled professionals and National Racing champions who have years of racing experience under their belt. Also Read: Motorcycle Racing revs up at Apex Racing Academy
Level 2 riders will be instructed on aspects such as cornering, reference points, counter steering and braking. Level 3 covers track riding aspects such as position, race start and strategy, and overtaking. Experienced riders are eligible for levels 2 and 3.
The Apex Racing Academy training costs Rs 7,000 for each level or Rs 20,000 for all three levels. The Academy has a fleet of Honda CBF Stunner, TVS Apache RTR and Yamaha R15 bikes that can be hired for Rs 5,000 per level by participants who do not have their own bikes. Riding gear, viz, helmet, gloves, knee pads and boots is mandatory, and the Academy also provides gear on hire.
For registration, log on to the Facebook page of Apex Racing.