Alto K10 scores zero in crash test
Aug 13, 2013
Views : 76340
---
India's bestselling car scored an appalling zero from five stars in the recent Latin NCAP crash tests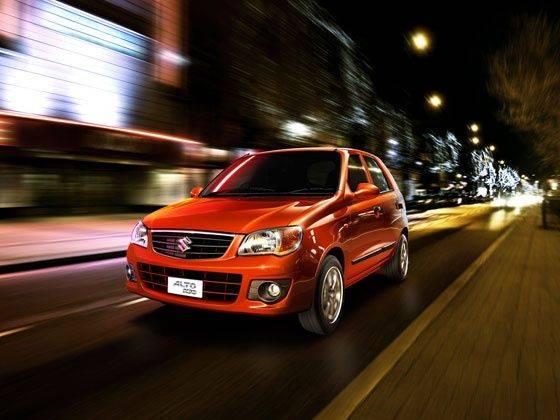 Maruti Suzuki Alto K10 has scored a dismal zero out of a maximum of five stars in a frontal offset crash test conducted by Latin NCAP recently. The results have left a huge blot on the Alto, which has been India's bestselling car since long.

Latin NCAP is an independent body put in place to assess the safety of cars sold in Latin American & Caribbean region. The Alto K10 is currently on sale in South America. The report released by Latin NCAP read: "The protection offered to the driver head was poor and for this reason the star capping was applied. Driver's chest protection was weak due to contact with the steering wheel. The passengers' knees could impact with dangerous structures in the dashboard like the Tran fascia tube. The bodyshell was rated as unstable. The bodyshell was not capable of withstanding any further loading."

It is evident from the crash test video that the car's dashboard and steering could have led to fatal injuries to the driver. The K10 also crumples badly with the A-Pillar, front door, B-Pillar, roof and floor pan buckling under the crash forces.

The Alto K10 does not come with safety features such as ABS or airbags. In such a case, the car's crumple zones and structurally weak chassis make occupant survival slim in the event of a crash.

Compared to the Alto K10, the Tata Nano, has astonishgly proven to be a far safer car. The Nano costs less than half of what the K10 does and yet it scored brilliantly in the crash test conducted in 2009 at the MIRA vehicle research centre in England. These tests were conducted at 56kph, a speed much higher than what Indian authorities required. Although the Nano prepared for the test did feature an airbag and extra impact beams, the tests revealed how good the impact protection of even the standard car is due to a strong and well thought out chassis.
Related: Maruti Suzuki Alto 800 VXi Launched