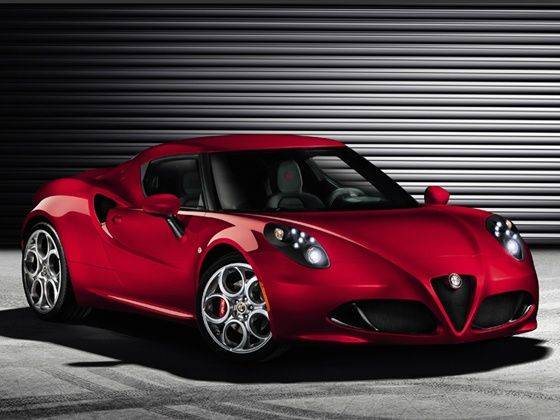 The Alfa Romeo brand is one that has tingled the senses of petrolheads worldwide with their exotic and passionate vehicles in the yesteryears. As of now though, the Italian marque only produces two hatchbacks.
Alfa is going back to its roots with the new two-seater, rear-wheel drive, 4C sports car. First showcased as a concept in 2011 at the Geneva Motor Show the Alfa Romeo 4C was designed in-house with the objective of creating a modern performance car.
Alfa Romeo will be displaying the final production version of the 4C at the upcoming 2013 Geneva Motor Show. One of the key criteria while creating the 4C sports car was keeping the weight down and the 4C is said to have a power to weight ratio of 4kg to 1PS for maximum agility and performance.
Powering the 4C is Alfa's 1750 turbocharged petrol engine featuring a 'scavenging control system' that is claimed to overcome turbolag. The engine currently does duty in the Giulietta hatchback in which it develops 238PS of power and peak torque is rated at 340Nm. The engine in the 4C is mated to an automatic dry double clutch gearbox that can be controlled via paddle shifters.
Keeping with the intentions of the vehicle, the 4C measures fewer than four meters in length and its wheelbase is less than 2.4 meters emphasising on the agility of the compact sports car.
Alfa Romeo's drive mode selector 'DNA' that offers three standard settings – Dynamic, Natural and All Weather now also gets a fourth 'Race' mode in the new 4C that is said to provide a more taught drive setting for track driving.
The Alfa Romeo 4C is expected to go on sale later in 2013 and the world premier of the production car is sure to capture the attention of enthusiasts across the world.
Also read: Fiat and Mazda to build Alfa Romeo roadster