AISSMS Pune's Team Resonance wins Maruti Suzuki Supra SAEINDIA 2011
---
Three days, over 1100 engineers, 44 Maruti 800 engines and transmission systems, results in 38 cars and success for the first Maruti Suzuki Supra SAEINDIA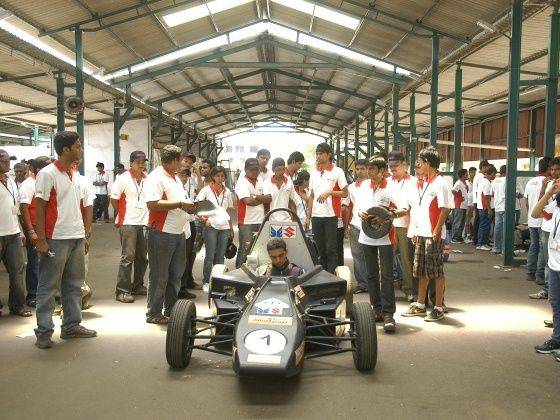 The Supra SAEINDIA 2011 held from July 1-3, 2011 in Chennai featured 1100 enthusiastic students of engineering institutes from all over India as they competed against each other, in building Formula 1 racing prototypes. Maruti Suzuki India had provided 44 Maruti 800 engine and transmission systems to the teams, to build the prototypes. The economical lightweight engine and the power-to-weight ratio were ideal for this competition. Four Maruti Suzuki engineers formed a part of the technical inspection team of the judges panel.
Resonance Racing from AISSMS of Pune bagged the first position, followed by team Pegasus from PSG College of Technology, Coimbatore in second place and SPCE Racing of Sardar Patel College, New Delhi in third. Thirty-three of the 38 teams reached the endurance event on the final day after a rigorous evaluation. Veteran automobile experts short listed the 33 teams on the basis of design, cost, safety, performance, robustness and marketability, at the Madras Motorsports Club, Sriperumbudur.
The winning team's prototype will be displayed at the Delhi Auto Expo 2012. The event culminated in an HR recruitment drive. Maruti Suzuki is keen on continuing the partnership with SAEINDIA next year. Maruti Suzuki India Limited invested over Rs 1.5 crore in this year's event.