Aggressive driving style and lack of sponsors leaves Hulkenberg high and dry
---
Famed racing driver coach Rob Wilson reveals how Nico Hulkenberg's driving style was one of the things that helped Sergio Perez and Daniel Ricciardo get the better of him on track.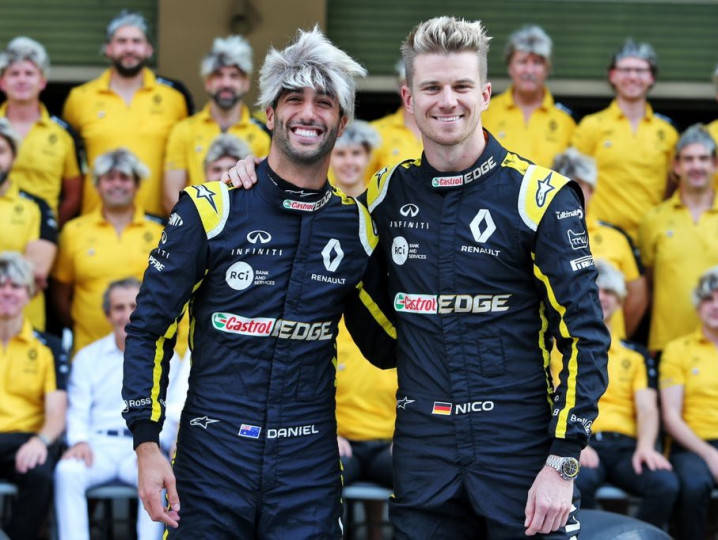 A driving style not entirely compatible with the characteristics of tyres supplied by F1's control tyre supplier Pirelli put Hulkenberg on the back foot.
Not bringing money to a team unlike the way Romain Grosjean does pretty much shut him out of F1 in the immediate future.
Of late, the money driven business of F1 has been unkind to talented drivers outside the umbrella of a large team or manufacturer.
There is a chance that the spending controls written into F1 regulations from 2021 could aid in a comeback for Hulkenberg.
Much like in MotoGP, which openly acknowledges it, there are two championships being run within F1 at the moment. You have the top three teams who have more than sufficient funding to either pay the best drivers, or better yet, scout and train their own drivers from a young age.
Then you have everyone else. Among the remaining seven teams McLaren F1 and Renault are the exceptions. They are once great and championship winning teams trying to find their way back to the top and actually having a shot at being able to do so. They still have the funding and therefore the luxury of being able to choose the best drivers available.
Like a lot of F1 fans, Renault had thought that they had such a driver in Nico Hulkenberg – the best driver to have never scored a podium.

But with Esteban Ocon returning to F1 with Renault, a combination of poor results against Daniel Ricciardo – whose beaming smile is actually a warning to the other drivers on track – and not being able to bring money to a team has left the German out of grand prix racing.
The coach's view
A man with enough experience and personal knowledge of both drivers told Zigwheels why one of the drivers who absolutely deserves a seat on merit now finds himself without a drive.
"Nico is a bit of an aggressive driver and does tend to lose some time on track," said racing driver coach Rob Wilson whose list of clients includes most of the drivers on the F1 grid. "You could see that as compared to Ricciardo and earlier against Perez he was more prone to making mistakes."
Wilson's methods of coaching drivers are simpler than you expect. A regular road-going saloon car and the Bruntingthorpe Airfield and Proving Ground. Added to that are F1 drivers with Wilson in the passenger seat observing the bare basics of what makes a driver fast; steering and braking.
"Much like how Michael Schumacher's aggressive driving style hurt him on his return to Formula 1, I feel the same has happened to Nico (Hulkenberg)," said Wilson. "We have seen this happen before too with Mark Webber against Sebastian Vettel in this Pirelli tyre era.

"Nonetheless Nico is a very good driver and he should have gotten a seat with Haas F1 but unfortunately he doesn't bring enough money with him and was asking for too much money."
Not enough in the bank
The driver who keeps a seat at Haas despite glaring errors and dumbfounding statements ("I think Ericsson hit us") is France's Romain Grosjean, who the prominent French newspaper L'Equipe listed as being among the highest paid athletes in France in 2018.
Sponsorship deals with companies like Richard Mille and previously Jaguar (Grosjean was the brand ambassador for Jaguar in France) means the Frenchman keeps his seat alongside the abrasive Kevin Magnussen with whom Hulkenberg has had a run-in with in 2018.
Wilson remains hopeful, however, that Hulkenberg could find his way back to F1 once the budget caps written into the 2021 F1 regulations come into effect. Crucially the 175 million US dollar cap is to control expenses that directly effect on-track performance. So maybe there is a shot for the former overall winner at Le Mans to come back to F1 and erase that glaring duck on his CV.

Add Your Comments