Next-gen Jaguar XJ Will Be An All-electric Luxo-barge!
Sep 11, 2019
Views : 6835
---
The announcement was made by JLR's CEO Ralf Speth at the ongoing Frankfurt Motor Show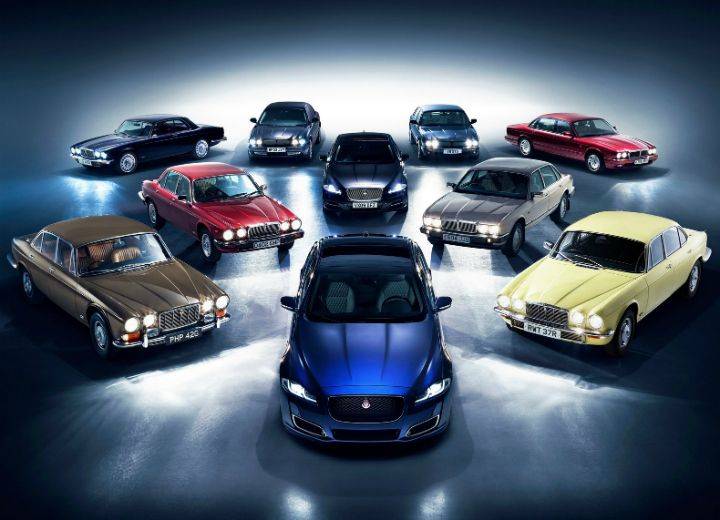 The XJ Electric will rival the Tesla Model S and the upcoming Mercedes EQS.
Sneak preview of the upcoming Jaguar flagship reveals connected tail lamps.
JLR and BMW recently joined hands for the development of electric powertrains.
Meanwhile, JLR India is gearing up to launch the all-electric I-PACE SUV next year.
Yes, the next generation of Jaguar's flagship luxo-barge will go electric. At the 2019 Frankfurt Motor Show, Jaguar Land Rover's CEO Ralf Speth confirmed that the new XJ will get an all-electric powerplant to take on the likes of the Tesla Model S and the upcoming Mercedes EQS.

While Speth refrained from revealing any powertrain details about the upcoming model, we believe it could offer similar levels of performance as the company's first-ever all-electric model, the I-PACE. The eSUV gets two motors on each axle and puts out 400PS of power and 696Nm of torque. It's capable of completing the 0-100kmph sprint in just 4.8 seconds.

Apart from the announcement, the carmaker also showed us a sneak peek of the upcoming flagship. The next-gen Jaguar XJ electric is expected to get an overhauled exterior design and we could also make out that it the new model will come with connected tail lamps.

Recently, Jaguar joined hands with BMW for developing electric powertrains and platform sharing. Apart from that, the collaboration is also aimed at the advancement of autonomous driving, connectivity, and battery tech in cars. It also aims to jointly share development costs between both manufacturers, resulting in cheaper EVs from both manufacturers.

Closer to home, JLR India will launch a slew of hybrid and electric products in the coming years. The carmaker has a detailed roadmap and you can expect the first product to hit the roads by the end of 2019. Coming up first from JLR will be a hybrid SUV with a Land Rover badge followed by the I-PACE all-electric SUV. Considering that other carmakers are bringing in flagship EVs like the Audi e-tron, we hope to see the next-gen Jaguar XJ electric in India as well.

The current-gen Jaguar XJ L in India comes with a sole 3.0-litre V6 diesel motor that develops 305PS and 689Nm. It is priced at Rs 1.11 crore (ex-showroom pan India) and takes on the likes of the Mercedes-Benz S Class, BMW 7 Series and the Audi A8.
Add Your Comments