Škoda India Launches 'MyŠkoda' Mobile App
---
It is the Czech carmaker's first attempt at injecting some transparency between itself and its customers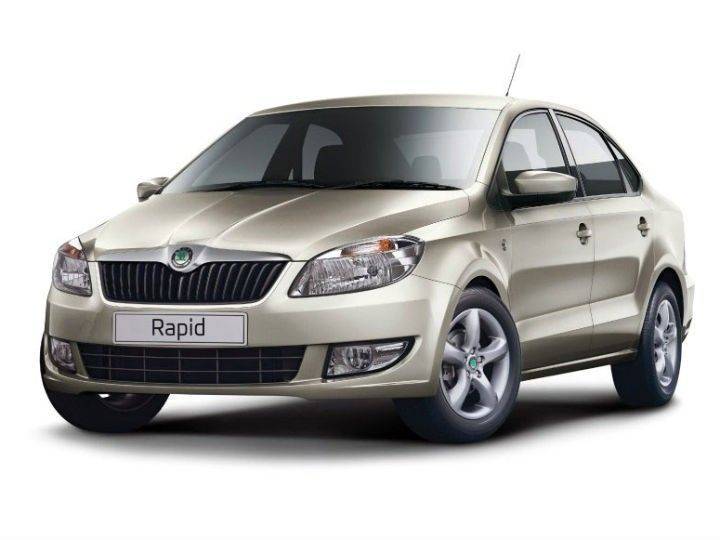 Every carmaker around the world is working on ways to outshine its competition in one form or another. Same is the case in India, which is home to one of the largest automotive markets in the world. We saw Ford attempting to bring some transparency in their relationship with the customer by listing all the service and spare parts costs online. In a bid to strive towards customer-centricity, VW-owned Škoda has now embarked on a similar path by launching its 'MyŠkoda' mobile app.
The carmaker says that this initiative is part of the Rs 100 crore investment which will be used to enhance the customer's ownership experience. Customers can keep a check on various aspects related to their beloved Škoda cars. For a start, customers can keep a check on the service and spare parts costs, which is a relief as believing what the service advisor has to say on the service day is becoming increasingly suspicious, not just with Škoda but with all automakers. Customers can also trace the itemised service and repair record of their vehicle.
Apart from these features, the app also helps customers to book an appointment for a service or repair job. If a customer is in a different city and doesn't know where the closest authorised service station is, the app will help in tracing it. Customers can also connect with Škoda's customer care for any query.

In a press release, Ashutosh Dixit, director - Sales and Marketing, Škoda Auto India said, "The digital age allows us to innovate and improve our interface with the customer. The new 'MyŠkoda' app is a perfect testimony of the brand's Simply Clever philosophy where we have used technology to improve the overall experience with the brand. It also ensures that customers are well informed about all the details related to their car while facilitating a two-way communication with the brand. The app is designed around our customers' requirements, assuring Škoda owners with features and information of their Škoda vehicles on the go."
Škoda has fallen far behind its competition in India, especially in the 'under Rs 10 lakh' bracket. While it contemplates to bring more suitable products for the Indian market, Škoda must focus on bringing the ownership costs down as it has single-handedly restrained the company's anticipated growth rate in the Indian market.