Watch Wednesday: This Watch Set Comes With A Free Custom Motorcycle And A Solitaire Diamond Ring
Jun 24, 2020
Views : 2335
---
You will have to shell out Rs 15 crore for it though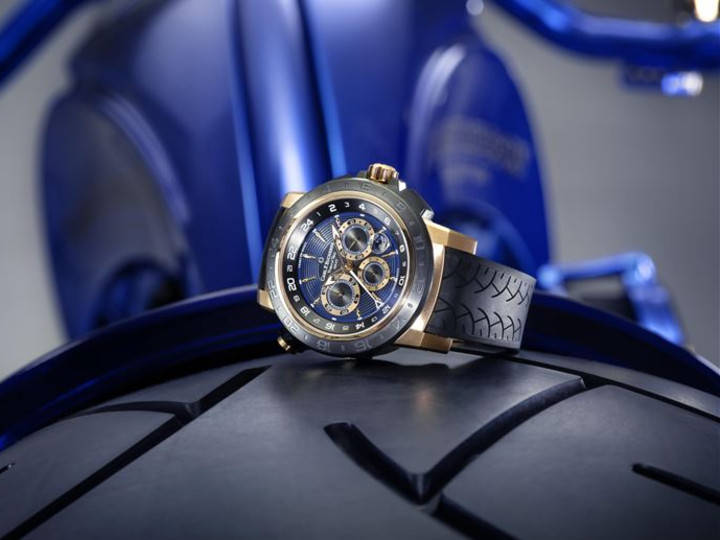 Swiss watchmaker Carl F. Bucherer and American bike builder Harley Davidson came together to create the most expensive motorcycle and watches in the world. This two unique timepiece come along with a customised gold-plated Harley Softail Slim S -- hence, the 1.888 million Swiss Francs (Rs 15 crore) price tag. Another reason to have the motorcycle is that it doubles up as the watch case and watch winder. So, in essence, this Bucherer Blue watch comes with the most expensive watch winder in the world. Know more about the motorcycle here.
Fun fact: Here are some other things you can buy for the price of the watch/motorcycle/ring combo:
A luxurious penthouse in South Bombay
A Ferrari GT4 Lusso, Lamborghini Aventador, Porsche 911 and a Rolls Royce Wraith
3.5kg of gold
Vacation home in Europe
A French chateaux
A luxurious yacht
A small private jet
All big bikes sold in India
Also read: A Rs 5 Crore LaFerrari Inspired Wristwatch.

The watches itself are based on the Carl F. Bucherer Patravi TravelTec II and get a rose gold finished case with a black bezel and a blue face. It has a sapphire anti-reflective face at the front and a transparent window at the back. It even comes with a rubber strap designed as a tyre tread. It gets the CFB 1901.1 calibre automatic movement with a 42-hour power reserve. On one watch, you have the hour, minute and second subdials. It also gets a date counter and can display three time zones.
Also read: A Norton You Can Wear On Your Wrist

What's more impressive is the case it comes with. This case is enclosed in one of two armoured glass domes inside the motorcycle fuel tank. Since the motorcycle's vibrations can easily damage the watch's delicate mechanical movements, it sits inside a holder made of silicone rings that absorb the vibrations. The holder also doubles up as a watch winder so the watch charges itself while sitting inside the box.
Also read: A Watch That Worships One Man's Obsession With Speed

The watches, sadly, are a one-off piece and you probably have to be Mukesh Ambani to buy it and store it in your vault in Antilla. For lesser billionaires, a similar-looking Carl F. Bucherer Patravi TravelTec II in Rose Gold will suffice. It costs a cool 36,881 Euros (Rs 31.55 lakh).
Add Your Comments