After An Electric Motorcycle And Bicycle, Erik Buell's Fuell Reveals An Electric Moped
---
The eccentric entrepreneur also showcased a three-wheeled e-Bike prototype
Fuell is led by Erik Buell of Buell Motorcycles fame.
The electric startup had earlier revealed an e-bike and electric motorcycle.
The electric moped prototype gets a magnesium frame and high torque hub motor.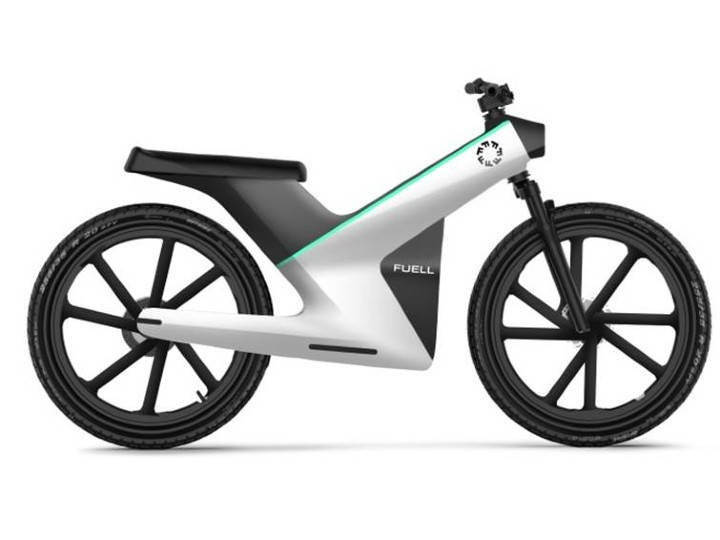 Erik Buell's electric startup, Fuel Mobility has revealed new prototypes in the form of an electric moped and an electric trike. With these two new concepts, the startup revealed that it would be looking towards compact electric commuters. Fuell had previously revealed an electric motorcycle and an e-bike.
Also read: History of Erik Buell Racing: Who is Erik Buell?

Like many of Erik Buell's former creations, the electric moped features an unconventional, out-of-the-box design. It gets a slim, sealed magnesium bodywork with a small narrow seat. While Fuell has not revealed any technical details, the bikemaker says the electric moped will feature unique battery packaging and an ultra-high torque hub-mounted electric motor. The prototype does not seem to have a rear suspension and the front forks, front disc brake, handlebar and wheels appear to be lifted off a bicycle. According to Erik, the upcoming electric two-wheelers would be priced at par with their petrol-powered counterparts and still be feature packed.

Fuell also showcased a three-wheeled e-bike with a design similar to a recumbent bike but with an upright seating position. The space between the front two wheels should serve well as a cargo bay. The e-bike itself would be a viable electric delivery scooter.
Erik Buell has a brief history with India. Hero MotoCorp had picked up a 50 per cent stake in Erik Buell Racing with plans of developing and selling motorcycles in the United States. However, those plans dissolved after EBR declared bankruptcy last year. Given that Fuell Mobility is a niche startup based in the US with no association to Hero MotoCorp or any other Indian company, chances of it bringing the products to India are very slim.

Source: Electrek
Add Your Comments