ViaTerra Fly Camera Tank Bag: Review
---
While accessories for motorcycle enthusiasts are aplenty, options for those who like to shoot pictures on the go were few. Not anymore, Via Terra brings a camera tank bag for all those budding photographers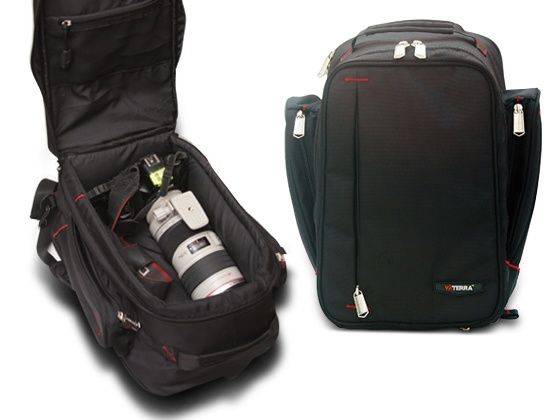 Moto-maniacs like to carry their expensive DSLR (Digital Single Lens Reflex) cameras when they venture out for long distance riding. Up until now, there wasn't quite any luggage solution to carry expensive equipment and photo-buffs were forced to carry their equipment in a backpack or in their tail/saddle bags. Via Terra has addressed the need of accessories for photography enthusiasts with a camera tank bag it calls, Fly.
First and foremost, the Fly has ample padding all around to cushion the equipment from vibrations and jolts so you can be rest assured that your camera is secure. The innovative camera bag has elastic loops that keep the camera firmly strapped in place ensuring that it is protected from any sort of jerks and disturbances that come as part of riding on Indian roads. Further, the Fly also gets an extra zipped compartment on the side for a spare lens. Aside from space for your camera, the 16-litre bag also has three external pockets one at the top and two at the sides that can house other things like spare batteries, an extra memory card, chargers et al.
As far as the mounting is concerned, the Fly doesn't have the conventional straps with magnet but is fitted with a three-point flat nylon strap that fastens the bag around the tank. In fact, it can also double up as a tail pack. Although the straps do fasten the bag snugly as well as at the back, they feel slightly substandard. Having said that, using nylon straps in place of a magnetic one, ensures that the bag can be used even on motorcycles that do not have a metal tank.
Much to the hate of any motorcycling tourer, one has to be off the bike at some point in time, and some tank bags are indeed inconvenient to carry, but the Fly can be easily be converted into a bagpack. Like all other tank bags, the Fly also comes with a rain cover. The Fly also sports YKK zippers, 3M reflective material and most importantly ISO 9001 certified fittings.
Priced at Rs 2,200, the Fly is indeed a great solution for any photography aficionado who loves to keep his camera close everywhere he goes.