Video games have progressed from being child's play into serious, serious business. With breath-taking graphics, gripping story lines and mind numbing gameplay, video games are the complete entertainment package, and we've picked out the best of the best when it comes to racing games.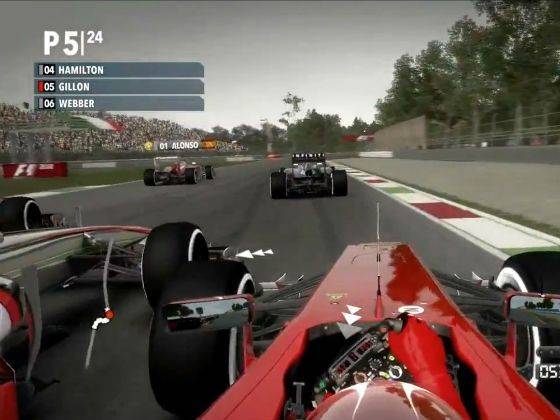 F1 2012:
Codemasters' latest offering in the illustrious Formula 1 series, F1 2012 is more of an evolution than a revolution. It picks up where its predecessor, F1 2011 lets off, and with a few tweaks and upgrades, brings the realism of the game to a whole new level. A must have for any Formula 1 enthusiast, this game literally puts you in the driver's seat with everything that entails. From picking your tyres out based on the weather, to timing your gear shifts just right, you can voraciously live your F1 hero's life through this game.
Ridge Racer Unbounded:
This game is about wanton destruction, utter mayhem, and edge-of-the-seat racing, in that order. Unlike F1, Ridge Racer Unbounded goes in a completely new direction when compared to previous Ridge Racer titles, but this isn't necessarily a bad thing. While sticking to the roots of a popular game franchise is what the fans demand, in this case Namco decided to take a new direction and shake up a game that was becoming quite stale in its gameplay, and boy, has it made a difference! Unbounded still retains the gritty, demolition friendly elements of its ancestors, but a slightly more realistic handling engine in an urban, city like setting.
Forza Horizon:
A one-of-its-kind open world racing game, Horizon too is a departure from set precedent. Unlike its hard-core track racing counterpart – Forza 4, this game is set in the Colorado desert around a fictional race and music event called the Horizon Festival, and features everything from off-road dirt race tracks to eight-lane flat tops. Not only can you race an insane variety of cars in this game, but also helicopters and World War II fighter aircraft! Incredible graphics coupled with this open world style gameplay makes this game almost un-put-downable.
DiRT Showdown:
The second offering from Codemasters to make it on this list, Showdown is the latest instalment in what was known as the Collin McRae Rally series. A throwback to the traditional arcade racing games, this game weaves loud crashes, a corny commentary, and ridiculous stunts into its gameplay that leaves you asking for more. Small, corner heavy tracks and big, beefy muscle cars means this game is a car crash in motion, and the perfect avenue for de-stressing after a hard day's work.
Need For Speed Most Wanted:
Electronic Arts' Need for Speed (NFS) Series has been one of the oldest in car racing games, it still endures today and they have come up with a tasty little offering in this latest sequel to their Most Wanted titles. After the abject disappointment of NFS The Run, this game is a breath of fresh air. Another sandbox style gameplay means you can explore the city or participate in races. The highlight though of Most Wanted are the cop chases; there's nothing quite as satisfying as bulldozing through a road block at 300km/h, and Most Wanted serves up that and much, much more.
These games will satisfy your every racing fantasy, so keep your eyes on the road, grip the controller tight, and get ready to race!