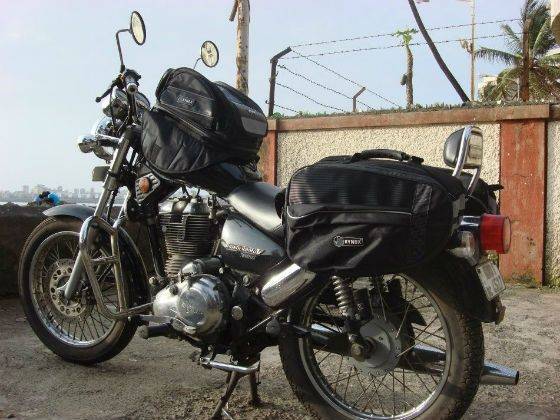 The biking scenario in our country has witnessed a sea of change. Initially biking only meant a mode of transport to commute from one place to another. But nowadays, biking isn't a mode of transport but a channel to explore new destnations. But it isn't an easy task to tour and travel long distances on two-wheels without proper touring accessories, since normal bags are bulky and aren't designed to be loaded on motorcycles. To help bikers facing this dilemma, Rynox Gears have introduced its range of touring and riding accessories.
First up is the Optimus-S tank-cum-tail bag, which employs suction to clamp the bag on the tank instead of magnets which is useful for bikers who own motorcycles with fibre tanks like Yamaha FZ, KTM Duke, etc. With the Optimus-S, Rynox becomes the first enterprise to provide suction based tank bags in our country. A magnetic version of the bag is also available and is titled Optimus-M which with its clever engineering can be also use as a back bag.
Next in line is Navigator, which is a compact mini-tank bag to hold your essentials for daily commute and short rides. Apart from tank-bags bikers also have an option of picking up a saddlebag which has a capacity of 75-litre which makes it the highest capacity saddlebag on sale in the market. Apart from the touring accessories, Rynox have introduced two new riding gloves, Kombat and Rampage.
The Kombat is gauntlet gloves with carbon fibre knuckle protector and fabricated from leather and double-stitched Kevlar fabric with EVA padding. The Rampage is a glove more suited for city riding with knuckle protectors and equipped with EVA padding. Both the gloves have a colour option of red, grey and black.