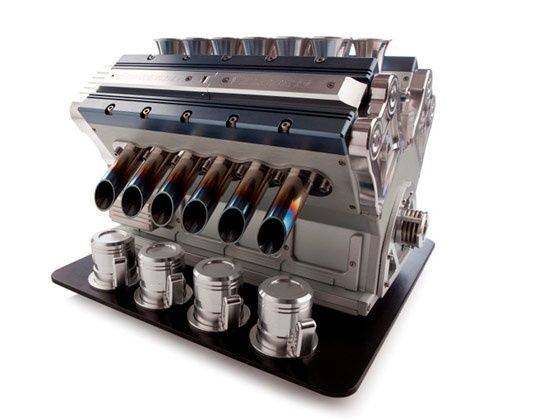 Your early morning Espresso may just be a matter of habit, but there wouldn't be anything quite so mundane about that particular routine if it involved using this V12 engine design modelled coffeemaker to disperse your morning java.
The Espresso Veloce doesn't do much besides filling your cup of joe, but is a beautiful chunk of aluminum, magnesium and titanium with pistons for cups. While most feel like they've come a long way in the world pressing the button on their Black&Deckers, Espress Veloce buyers can gloat over owning one (or more) of just 500 pieces.
Forged at the Arte Meccanica Mastrogiuseppe, named after company founder Paolo Mastrogiuseppe this espresso maker would brighten up any motor head's morning. Exact pricing on the Espresso Veloce V12 hasn't been shared with the public as yet, but rest assured you'll have to skip a few meals to pay the markup.