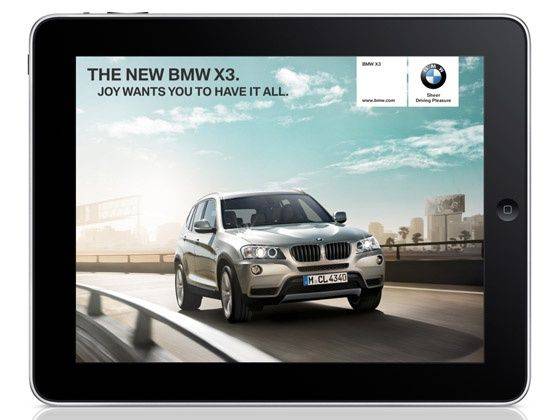 Global car manufacturers are steadily extending the reach of their world-class products through various media platforms, be it print, television or the new media front.
With the introduction of the tablet concept, pioneered by Apple's swanky ipad console, the world is now visible through a 9.7 inch screen, and tailing Jaguar's 75th Anniversary App, BMW has now introduced product information about its second generation BMW X3 for auto enthusiasts on the move.
The BMW Magazine may already be available as an iPad app, but for the very first time, the German car manufacturer is now offering a comprehensive product literature as an iPad application.
The application containing all the product information on the new BMW X3 has been available in the App Store since the beginning of December 2010, and can be found on http://itunes.apple.com/app/bmw-x3/id404814453 . With this new application BMW fans now have a chance to experience the burly X3 model on a portable, yet fully interactive multimedia platform.
The BMW X3 App not only provides plenty of information and video material, but also gives users the chance to configure their ideal vehicle individually and to order product literature by operating the touchscreen. Customers can also contact BMW directly using an integrated form if they wish to arrange test drives.
Facebook users can also can post information about the vehicle on their own wall or send their ideal vehicle to friends.