New 2016 Batmobile teased
Sep 15, 2014
Views : 13467
---
The Batmobile for the upcoming 2016 movie Batman vs Superman: Dawn of Justice has been teased by its director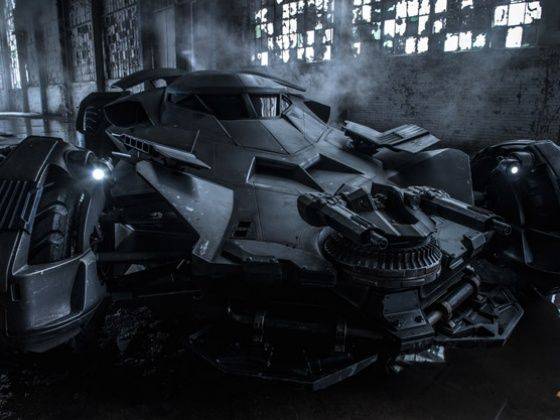 The Batmobile is possibly the most iconic movie or TV based car in history. From the original Tim Burton version that was based on a Lincoln to the Tumbler that was made famous in the recent Batman movies, the Batmobile has always captures the imagination of most people the world over. There have of course, been dark times in the illustrious history of the Batmobile, especially in the movies that had Val Kilmer and George Clooney playing the protagonist. That said, if pictures are anything to go by, the upcoming Batmobile is even better than the crazy jet powered Tumbler.
Zack Snyder, the director of the upcoming Batman vs Superman: Dawn of Justice, known for movies like 300, Watchmen and Man of Steel has tweeted a picture of the upcoming Batmobile. The new Batmobile will feature similar styling features like the Tumbler but an even more aerodynamic body and edgy styling. Zack Snyder revealed three pictures including one with Ben Affleck in costume as Batman posing next to his car.
The new Batmobile features outboard wheels just like the ones seen on the previous Batmobile. The new car also features multiple vents, ducts and military-grade bolt-ons like gun turrets, rocket launchers and anything else that the caped crusader might need to fight evil in the streets of Gotham and Metropolis. The new Batman vs Superman: Dawn of Justice is expected to hit screens worldwide in March 2016.