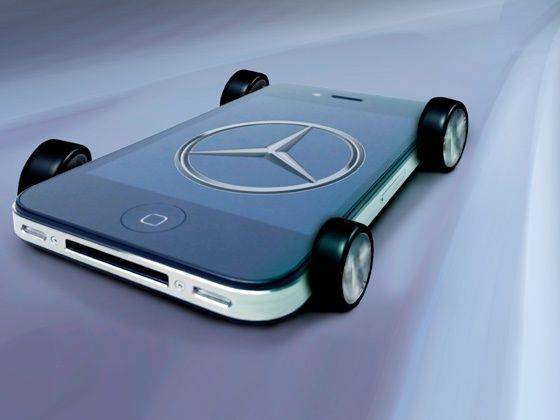 Mercedes-Benz's latest attempt to create a greater connect with customers and prospective ones is the new 'myMBFS' app store which has been launched in association with Daimler Financial Services (DFS). The myMBFS app is available for free download and is compatible with devices running all versions of Android and iOS 5.0 or later.
The key functions of the myMBFS app are promotions, estimator, get quote, dealer locator and contact us.
Here's what these functions do:
• The Promotions function allows users to see the latest promotions and offers on Mercedes-Benz cars.
• The Estimator function allows users to select a Mercedes-Benz vehicle, calculate the cost and then select a monthly payment amount for the final price along with the length of the contract.
• The Get Quote function then requires the user to provide a few contact details and request a detailed vehicle quote from a local dealer.
• The Dealer Locator function allows users to view local Mercedes-Benz dealers in the area. Users can then call or map the dealer location using the iPhone/iPad's internal mapping client.
• The Contact Us function displays direct contact information for users to directly consult with Daimler Financial Services for more information.
Jointly developed in the US and Singapore, the 'myMBFS' App is fully localised to India specific requirements. An added bonus is the dual language functionality which supports international as well as local target groups.
Sidhartha Nair, Managing Director, Daimler Financial Services India, said, "Our customer base today, who aspire to own a Mercedes-Benz car, are technology savvy. They are always in touch with the world on the go. Our 'myMBFS' application not only gives them an access to the world of Mercedes-Benz but also helps them in their purchase and finance decisions. This app will help us deliver our customer centric services, in the digital world, through devices to the palm of our customers. The fascination for innovative technology has always guided us to pioneer better ways to connect with the customer. This app is specifically tailored for India, ensuring that customers have access to information relevant to them."
Also read: 'Mercedes-Benz Performance Drive' platform launched in India