Pioneer MIXTRAX
Designed keeping the music lover in mind, the MIXTRAX audio system from Pioneer creates a non-stop mix of the entire music library to create a club-like atmosphere in your car. The audio panel is equipped with iPod/iPhone connectivity and plays back music with added transitions and effects creating a Virtual DJ.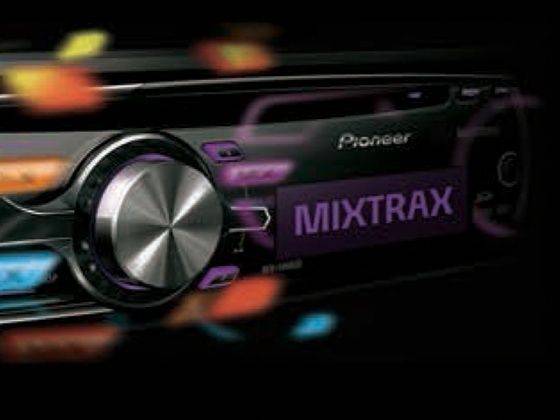 How does it work? Well, the MIXTRAX music management software analyses the entire music collection and various musical attributes including tempo and beats per minute. The software then tags each song and creates an assortment of playlists categorized in different genres and styles like Beat, Chill and Thump. The advanced analysis of the software identifies the best transition points of each song in the music library and seamlessly mixes and blends the tracks together.


But to upgrade your car with this magical audio system you'll have to wait until the 11th Auto Expo in January, 2012 in New Delhi as the company will reveal the cost then.
Projector Headlamps

This is a must-have if you're looking to give your car a mean, sporty look. A projector headlight produces a stronger beam compared to most parabolic headlights. Designed similar to a slide projector, these headlights provide a more focused beam with less 'scatter loss'.
However, before you decide pimping up your car with these, it's important to know that projector headlamps may not necessarily serve the function of adaptive headlamps. The lamps can be bought from any major after-market parts outlet at an average price of Rs. 7,000.
Alloy wheels

Alloy wheels come in various designs and are most appealing in chrome. Of course, they are expensive, but enhancing the looks aside they also offer a technical advantage over normal iron rims.
Since alloys are made up of lighter and harder metals like magnesium or aluminium or a mix of both, they are more durable and help gobbling up nasty bumps a lot easier. They also assist in improving a car's fuel efficiency. The aftermarket has a plethora of options with alloy wheels starting from Rs. 9,000 for a 12-inch 155 mm wide rim going upwards to as much your wallet allows.
K&N Air Filter

The K&N air filter is designed to achieve high, virtually unrestricted air flow while maintaining filtration levels critical for ensuring a long engine life. The filter's job is to strain out dirt particles while allowing a free flow of air so the engines can breathe and there is less loss of power and fuel economy.
The filters start at a price of Rs. 2,500 and can be bought from any good after-market shop for all cars and models.
Super Synthetic Engine Oil

Super Synthetic Motor Oil is a premium quality, full-synthetic engine oil designed to provide maximum protection for passenger cars. The oil offers increased engine protection in a wide variety of weather, temperature, and driving conditions for vehicles of all ages, outperforming our conventional and synthetic blend engine oils. The benefits include better oxidation resistance and thermal stability at high temperatures for improved protection against viscosity breakdown and deposit formation; lower volatility for reduced oil consumption; and better low-temperature pumpability for easier starting and faster oil circulation at low temperatures.