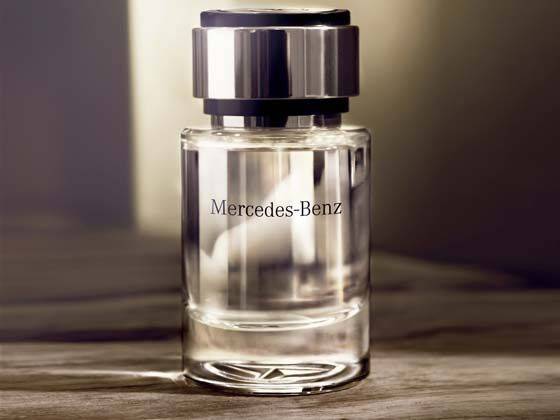 Mercedes-Benz may be better known for making some of the fastest and most luxurious automobiles in the world, but being a brand that carries with it a certain up-market persona, its collection of lifestyle accessories have certainly grown in popularity, and now stretch from classic and modern day Mercedes-Benz scale models, to Mercedes Motorsport inspired Fashion wear, and even some exotic AMG branded merchandise.
Even the world of fragrance is not new to Mercedes-Benz. The company already offers exclusively developed perfumes for the atomisers in its Maybach models and in the Mercedes-Benz S 600 Pullman. Adding a fragrant flair to its perfume portfolio is newly developed scent for men, which is quite simply called the Mercedes Benz Perfume. Composed by renowned perfumer Olivier Cresp (Firmeinich), the first ever German auto giant branded men's fragrance was launched on the 19th of September 2011 at the TFWA World Exhibition.
The cool top note features Calabrian bergamot, lemon essence and Italian mandarin. The middle note is a warm, spicy mix of bourbon pepper, nutmeg, violet and galbanum resin. The base note provides a spicy finish to the perfume and includes American cedar wood, vetyver grass and patchouli.
Created in partnership with the INCC Group, the new Mercedes Benz Perfume will be available from selected specialist retailers from the first quarter of 2012, as an eau de toilette, after shave, deodorant and shower and body gel.
Check out the complete Mercedes-Benz Lifestlye Accessories and Model Car Collection on : http://shop.mercedes-benz.com/de/bc/Collection/CNX-92412837-4ba7-409a-bde4-62a8d50f9ce5