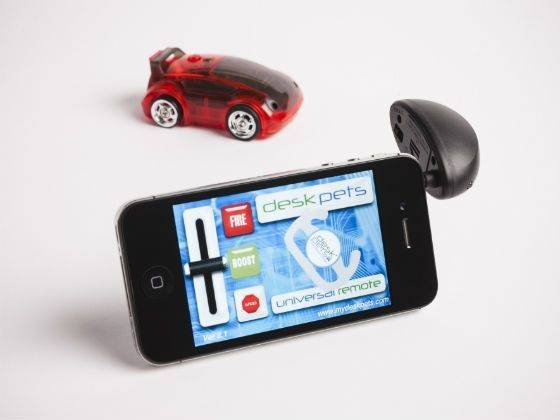 The CarBot can seamlessly controlled through a free downloadable app and a smartphone adapter which comes included in the package, and is inserted in the standard 3.5mm earphone jack of your iPhone®, iPad®, iPod touch® or Android™ device.
You can choose from multiple game play modes such as the conventional racing mode, a drift mode and multiplayer battling which allows you to 'shoot' infrared shells at other CarBots. You can even build a maze and the CarBot will use its sensors to navigate through it in Maze mode.
Each CarBot operates on a different frequency, so racing against your friends will never be a problem, and with a built-in battery and USB flip down charger, battery costs are minimised, giving the user hours of inexpensive playtime and fun with the CarBot!
The CarBot is available for prices below $30 (Rs 1674).