Blaupunkt launches two new car stereos for the Indian market
---
Car infotainment brand, Blaupunkt, has launched two new car stereos for the Indian market - Tokyo 110 and Manchester 110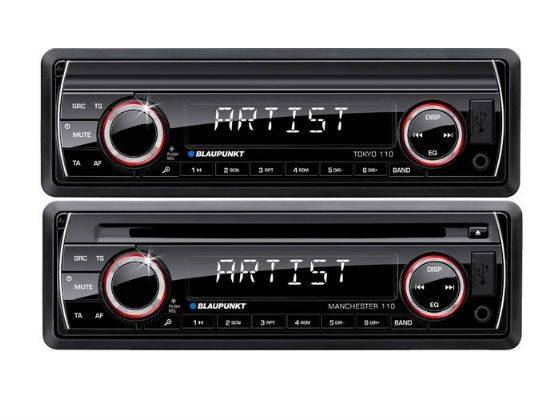 Blaupunkt India, a known brand for making car infotainment products has launched two new car stereos -Tokyo 110 and Manchester 110 for the Indian market. The Tokyo 110 and Manchester 110 were launched worldwide in July this year, but have just found their way into the Indian market.
Both these systems support USB and SD card playback and come equipped with an AUX-IN, FM/ AM capabilities, blue backlighting and remote controls. The difference between the two is that while Manchester 110 comes equipped with a CD player, Tokyo 110 does not. Both units come with a two-year warranty as well. However, they do not support Bluetooth connectivity.
Commenting on the launch, Preeti Bakshi, Marketing Head, Blaupunkt India, said, "With Tokyo and Manchester, Blaupunkt has once again demonstrated its ability to provide unmatched value across its product portfolio, be it in the high-end multimedia navigation space, sound solutions or with low priced single din radios like these. After a phenomenal response worldwide, we expect these products to be very successful in the Indian market. These models raise the bar on value, while lowering the price point for a quality car radio, allowing a larger segment of customers to enjoy Blaupunkt's signature sound."
The Tokyo 110 car stereo is priced at Rs 4,990, while the Manchester 110 comes with a price tag of Rs 5,990. Blaupunkt aims to sell approximately 8,000 units of both the Manchester 110 and Tokyo 110 together, every month, which translates into nearly 1,00,000 units a year. While Blaupunkt's high-end infotainment systems are manufactured in Malaysia, the Manchester 110 and Tokyo 110 will be made in China.