Summers and cars don't really go well together. There are some extra car care tips that become mandatory apart from the usual service and maintenance. Here are a few things we suggest you do in order to keep your car cool when the heat gets unbearable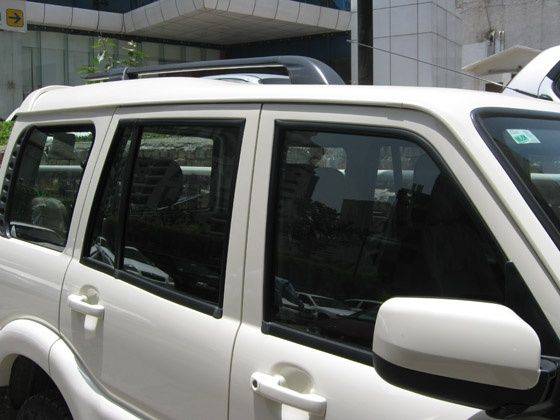 1. Hot as hell? Park in the shade:
This is the most important care tip for your car. A vehicle will naturally trap all the heat and UV rays when parked in direct sunlight, and the air conditioner has to work extremely hard to bring down the temperature.
In the shade, the heat inside the vehicle is negligible and the car's seat won't burn your backside once you sit in it. Also, the cooling is done faster and more efficiently. Unless you don't have a choice, it is best to park in shade.
2. Air Conditioning Servicing:
With the Indian environment, the compressor also has to face the dust and grime, thanks to open spaces and ill-built roads that add to the troubles of air conditioning systems in cars.
Whether you get your car maintained from an authorized dealership or a trusted mechanic, get your air conditioning system serviced and checked regularly. This includes, top-up of the AC gas, getting the cooling coil washed and cleaned and getting the vents and ducts cleaned as well. These little tricks will ensure that your air conditioner works more effectively and efficiently.
3. Electrostatic Sheets:
A very innovative aftermarket product which will not annoy the cops is a thin electrostatic sheet that sticks to the glass and keeps the heat out as much as possible and visibility inside the cabin is not compromised as well.
The sheet is made out of a similar material as tints, but have a standard size and may not cover the windows or the rear glass completely. It is not the most effective way to funnel the heat, but it is way better than driving without tints.
4. Rolling tint for windshield:
Due to improved aerodynamics that have come up all makes and models, most of the heat in modern cars comes through the windshield and gets trapped, a price that is paid by the driver of the car.
Another piece of innovation that has come along the same lines of tints is a rolling tint for the windshield. However, it is not permitted to tint the windshield while driving. So, when parking in direct sunlight, roll up the tint to reject maximum heat from the windshield.
Overall, these are the basic care tips for you to keep your car cooler. Maintaining your car and keeping these tips in mind would not only save you the effort of sitting in a hot car, it would also reduce a lot of stress on your car and on you.