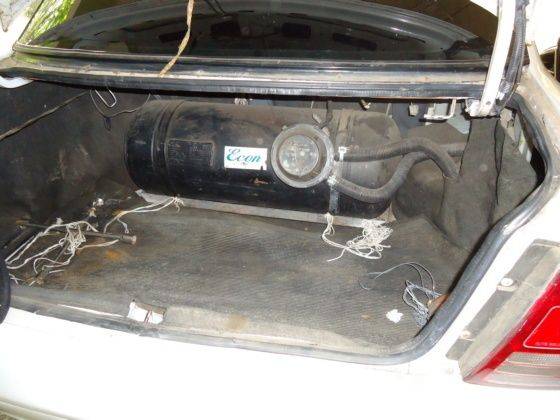 Liquefied Petroleum Gas or LPG, as it is commonly known, is a mixture of propane and butane. The reason people opt for this fuel source is that at Rs 42 per litre compared to petrol at Rs 73, it's priced way cheaper than conventional petrol. Also, a vehicle that runs on LPG also dishes out a slightly better mileage.


Fitting an LPG unit costs about Rs 20,000. The gas is stored in your vehicle in a tank capacity of 33 litres, which fits into your car's boot. The drawback to this is that it reduces rear storage capacity by at least 20 percent depending upon the general rear boot size in your vehicle. Installing a LPG kit in your car is one thing, finding a functional LPG refuelling station in your city another. The one pump you find would possibly have a dozen clients waiting in line for their turn. Besides, a long distance run on an LPG cylinder is not practical as it is not certain where you will find a LPG pump on the go if you run out of gas.
There are several misconceptions floating around in people's mind with regard to an LPG kit's safety. The concerns include questions such as what happens to an LPG in the event of another vehicle colliding against your car from the rear. Frankly, there is not much to worry about as the cylinder is fit inside a sturdy metal roll cage that cushions the impact in case of an accident, thereby keeping the cylinder safe. In the case of the image above the LPG cylinder is fit in the interior of the cars' boot so protection is optional and is left to the owner's choice and opinion.

Using an LPG kit also has environmental benefits. For instance, one litre of petrol produces 2.3kg of CO2 when burnt, whereas the equivalent amount of LPG produces only 1.5 kg of CO2 when burnt so it pollutes lesser compared to petrol.