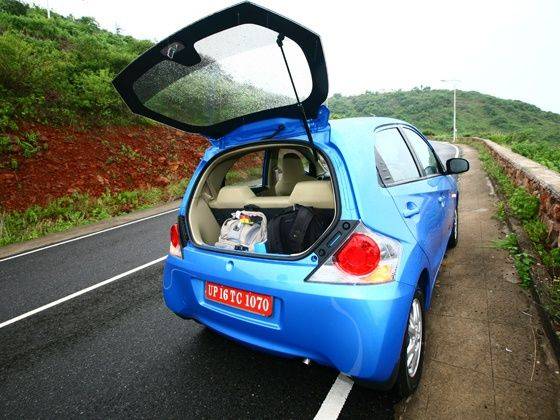 Typically, hatchbacks in India have ample boot storage space ranging from 175-300 litres depending on the A2 sub-segment you have opted to pick a vehicle from. Although smaller cars offer significantly lesser storage space compared to larger sedans and luxury saloons, which offer as much as 500 litres of back end luggage space, it is important to gauge the right volume of luggage and materials that are to be loaded into the rear of your vehicle.
Overloading your boot or in the case of SUV with roofrails like the Chevrolet Tavera and the Tata Sumo, adds to the standard dry weight of your vehicle and in extreme cases may even lead to an imbalance in the vehicle's handling and performance, thus reducing fuel efficiency.
The extra weight will naturally put additional strain on your engine in propelling the car forward and over long distances you will incur heavy losses on your return to the litre. To avoid this, always carry just the right amount of luggage (50-60 ltrs lower than your car's available space) in your car and choose your placement wisely so as to avoid stuffing and squeezing of items that maybe fragile and risk breakage when traversing over bad roads.