It has become almost mandatory for car makers to fit split folding rear seats in their cars so that people can have minivan amount of space if they want to carry a lot of luggage when the need arises. Under normal circumstances the seats can stay like seats and seat three passengers on a rear seat.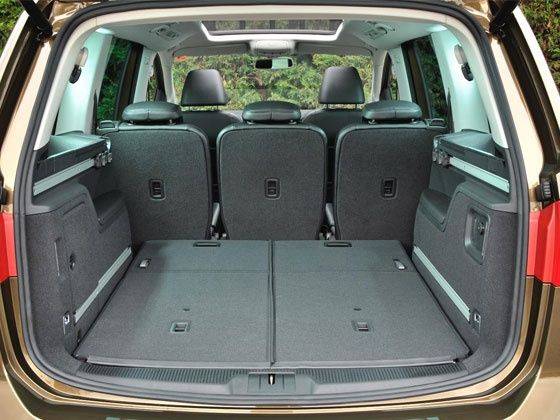 There is usually a lever located somewhere around the seat that can be pulled, the seat locks then come free and the seat can fold down. The backrest of the rear seat can be folded as a whole. Split folding rear seat means that the backrest of each individual rear seat can be folded. So, the backrest one rear seat can be left up and a person can sit on the seat while the adjacent rear seat's backrest can be folded away and luggage can be placed on it. This system is found in all cars.
But more and more hatchbacks, SUVs and MUVs are coming with split folding rear seats that can be folded into the floor or can be removed altogether from the car. This creates much more space than ordinary spit folding seats. It is a hugely convenient feature as you do not have to call a rental van to move your stuff about or call a friend to help you move stuff around should you need to.