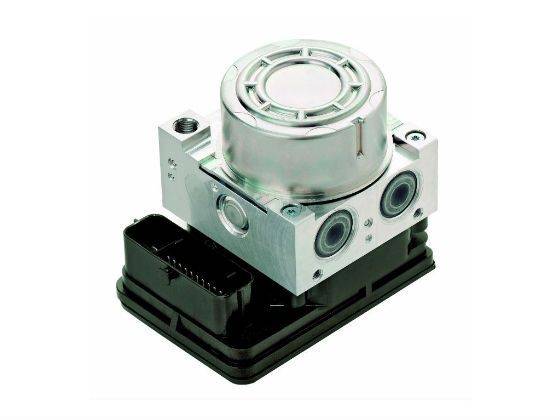 Automobile technology development heavyweights Continental have recognised the potential for growth in the Indian market, and have taken steps towards achieving that growth by stepping up their activities. Along with expansion plans for its current facilities in Manesar, Continental is also concentrating on its Research and Development activities in India, with its Chassis and Safety division leading the way.
Dr Ralf Cramer, President of the Chassis & Safety Division at Continental said, "Chassis and Safety has introduced a host of advanced safety systems and components in India, including the first ever Anti-lock Braking System (ABS) for two-wheelers in the country. We are absolutely convinced we have the right products in our portfolio to support two-wheeler ABS for this market. With our Indian operations, we support the growing domestic OEM's as well as the worldwide OEM's with their production locations in India."
Continental cited India's high fatality rate in vehicular accidents as its motivation for the development of safety features; it believes that safety features shouldn't be a premium option but a basic necessity that comes in-built with new vehicles. Working towards achieving this ambition, Continental is developing a new ABS design for four-wheelers. An evolution of its current MK 70 ABS system, the new MK 100 is smaller, lighter and more compact than its predecessor, and Continental claim that a reduction in price is also one of the key factors in the development of the new system. Continental alluded to India's penchant for smaller vehicles as a significant factor for the re-design. The smaller cars leave lesser room for installation, and lower engine outputs and body weights that go with it mean a more compact ABS system can still be as effective.
Continental's Indian wing has also been working on a new airbag design, Powertrains with higher efficiency and lower emissions, and more technologically advanced information management devices in vehicles, among others.
Continental believe that these strides made to augment their presence in the Indian market will result in greater revenues from within the country, and have set a target of attaining double of the company's current revenues by 2016.