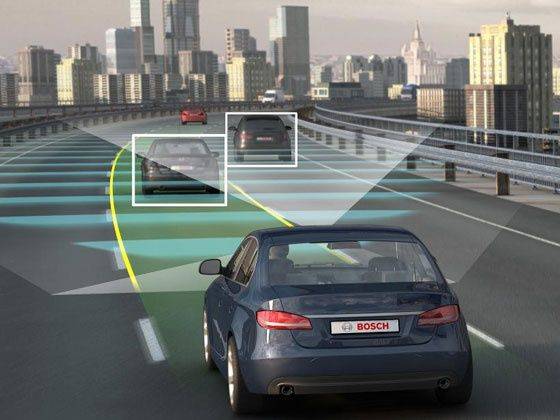 Automobile component and technology giant Bosch has been inventing some fairly high-tech safety features for cars over the years. Safety features such as adaptive cruise control, lane departure warning and predictive emergency braking system make daily commutes safer for thousands of motorists.
Their latest traffic jam assist system that is under development seeks to make the car drive by itself at speeds of up to 48 km/h. The new system will let vehicles change lanes on their own through the use of cameras and sensors. Bosch is working on rear-mounted sensors on vehicles to detect other vehicles approaching from the rear.
The company's long-range radar sensor can detect objects that are up to 250 metres away, which is more than enough to help the vehicle execute a safe move. Also, Bosch's 3D camera can calculate the distance of an object from the vehicle and the direction of travel of a moving body.
Bosch is also working on a new navigation system to alert drivers about local traffic situations and speed limits. This could also come in use for the traffic jam assist function wherein the vehicle will be able to take the quickest route to its destination on real-time basis.
"The traffic jam assistant helps drivers arrive more relaxed at their destination, even in dense traffic," said Gerhard Steiger, president of the Bosch Chassis Systems Control division.
The two major challenges faced in developing the system at the moment includes automated driving under dense city traffic with multiple vehicles and the second being the absolute reliability of the system.
"Fully autonomous driving will come about one step at a time," says Steiger.
The first generation of the traffic jam assist system is expected to go into series production in 2014. Bosch states that the system will evolve to operate at even higher speeds and more complex driving situations before being able to make driving fully autonomous.
Also read: Bosch invents motorcycle stability control