We at ZigWheels recently attended the Diesel Emissions Conference 2011, India. The conference discussed different technology that can be used to reduce emissions from the diesel internal combustion engine. The biggest obstacle in the implication of any one technology in diesel vehicles in India was in monitoring pollution levels of vehicles. As of now, there is no way for the driver of the vehicle to detect if the pollution reducing components are functioning or not. And the authorities have no way of penalising vehicles that are not meeting the pollution norms. It was put forward in the conference that technology should be developed to mobilise a vehicle when it is not meeting the exhaust gas emissions norms.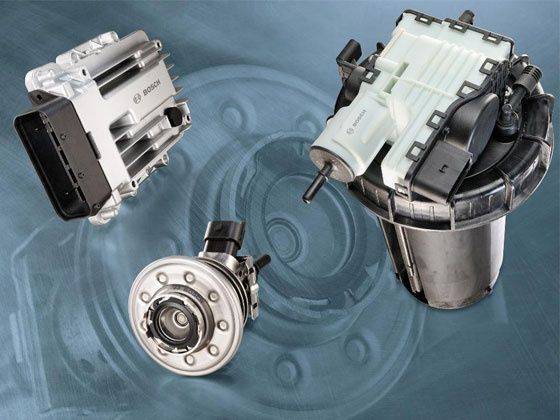 Now though, Bosch has come up with a technology that uses sensors in the exhaust manifold to detect the level of NOx emissions going out of the tail pipe of a vehicle. The current generation Bosch exhaust gas treatment technology cuts nitrogen-oxide emissions by 95%. By 2014, developed nations such as European nations and the US will have to comply with Euro 6 emissions standards. Selective Catalyst Reduction (SCR) is a technology used to inject a reagent called AdBlue which is a urea-water solution with the exhaust gases to transform nitrogen oxide in exhaust gases to harmless steam and water.
Bosch uses a new NOx sensor which they have integrated into the exhaust manifold, it measures the amount of NOx in the exhaust gases. The NOx sensor linked to the onboard Electronic Combustion Unit (ECU) in the vehicle to ensure the right amount of urea solution is injected according to engine speed and operating temperature. By warning the driver about low urea levels in the tank or developing a system that limits the speed or range of a vehicle when the AdBlue tank is empty Bosch can offer a future-proof systems solution.