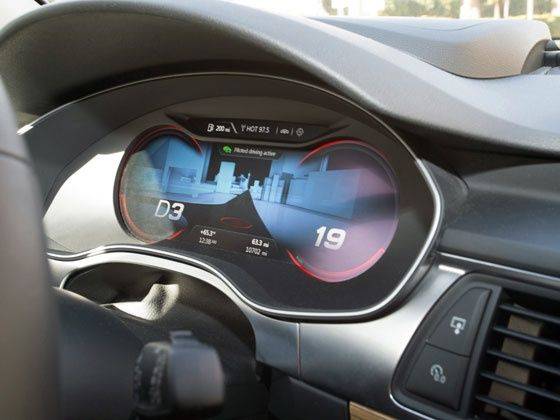 The state of Nevada in the US recently granted Audi the license to operate autonomous vehicles on public roads. Most of us who have in fact driven one of them Audis are left feeling a bit ambivalent about this particular automotive milestone.
Needless to say Audis are and have always been fantastic cars to drive, but in all fairness it's mostly our C-suite executives who can actually afford to drive around in them. Sadly, their Audis spend most of the day tip toeing in traffic jams, and that extra bit of horsepower they paid a handsome price for isn't really paying high dividends.
So, Audi off late has been busy re-engineering its driver assist technologies for more severe congested city traffic conditions and at a recent Electronics Show in Vegas, two working prototypes offered enthusiasts a peek at what could very well be the future of autonomous urban mobility.
One vehicle prototype presented its ability to self-steer at speeds between 0 and 60 km/h, and also accelerate and brake autonomously. Using a piloted system to monitor the car's speed and even vehicles around it, it can operate independently in a temporary lane even in the absence of lane markings.
Based on German car maker's already successful adaptive cruise control technology with Stop & Go, the more advanced system now offers lateral guidance. A combination of radar and ultrasonic sensors and wide-angle camera monitors now work more effectively to minimize the driver's involvement with the vehicle when traversing congested roads. To be on the safe side, if at any point the vehicle reaches the limits of the traffic assist function, for instance if the traffic jam disperses, the driver is prompted to resume control.
For those struggling to manoeuvre their stylish sedans or burly Audi marked SUVs into a cramped parking lot or home garage, parking aids implemented in the newer system now enable the driver to get out of the car in front of the garage and better negotiate the vehicle into a tight parking spot, or simply instruct it to autonomously park itself via the remote key fob or a smart phone.
Audi Smartphone apps of the future may even connect to a car park's central computer and guide the vehicle to the nearest available parking space. Clearly, Tomorrow Never Dies!