Skoda Octavia Spare Parts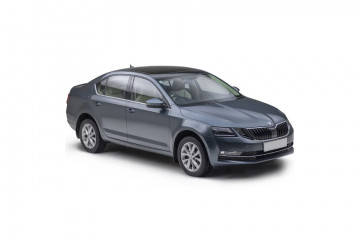 Rs. 35.99 Lakh Ex-showroom Price,

Delhi
View September Offers
View On Road Price
Skoda Octavia Spare Parts Price List
| Skoda Octavia Parts | Authorised Dealer Price | Extra GST 28% | Total Price |
| --- | --- | --- | --- |
| Front Bumper | 11558 | 3236 | 14794 |
| Rear Bumper | 11338 | 3174 | 14512 |
| Bonnet/Hood | 17172 | 4808 | 21980 |
| Front Windshield Glass | 44800 | 12544 | 57344 |
| Rear Windshield Glass | 13539 | 3790 | 17329 |
| Fender (Left or Right) | 5834 | 1633 | 7467 |
| Head Light (Left or Right ) | 12549 | 3513 | 16062 |
| Tail Light (Left or Right) | 5393 | 1510 | 6903 |
| Front Door (Left or Right) | 21025 | 5887 | 26912 |
| Rear Door (Left or Right) | 30272 | 8476 | 38748 |
| Radiator | 5644 | 1580 | 7224 |
| Intercooler | 23234 | 6505 | 29739 |
| Dicky | 28345 | 7936 | 36281 |
| Condensor | 43755 | 12251 | 56006 |
| Front Door Handle (Outer) | 985 | 275 | 1260 |
| Rear View Mirror | 9365 | 2622 | 11987 |
| Back Panel | 10270 | 2875 | 13145 |
| Fog Lamp Assembly | 10123 | 2834 | 12957 |
| Front Panel | 10270 | 2875 | 13145 |
| Bulb | 783 | 219 | 1002 |
| Fog Lamp (Left Or Right) | 20338 | 5694 | 26032 |
| Auxilary drive belt | 1254 | 351 | 1605 |
| Accessory belt | 1983 | 555 | 2538 |
| Head Light LED (Left Or Right ) | 8444 | 2364 | 10808 |
| BACK DOOR | 2719 | 761 | 3480 |
| Arm Rest | 6500 | 1820 | 8320 |
| Oil Filter | 1220 | 341 | 1561 |
| Engine Oil | 821 | 229 | 1050 |
| Air Filter | 899 | 251 | 1150 |
| Timing Chain | 9899 | 2771 | 12670 |
| Fuel Filter | 2600 | 728 | 3328 |
| Spark Plug | 2400 | 672 | 3072 |
| Fan Belt | 2075 | 581 | 2656 |
| Cylinder Kit | 53640 | 15019 | 68659 |
| Clutch Plate | 12180 | 3410 | 15590 |
| Combination Switch | 3048 | 853 | 3901 |
| Battery | 35350 | 9898 | 45248 |
| Disc Brake Front | 4560 | 1276 | 5836 |
| Disc Brake Rear | 4560 | 1276 | 5836 |
| Shock Absorber Set | 2564 | 717 | 3281 |
| Front Brake Pads | 5030 | 1408 | 6438 |
| Rear Brake Pads | 5030 | 1408 | 6438 |
| Fuel Tank | 44532 | 12468 | 57000 |
| Side View Mirror | 33654 | 9423 | 43077 |
| Speedometer | 18954 | 5307 | 24261 |
| Silencer Assly | 54558 | 15276 | 69834 |
| Wheel ( Rim ) Front | 5665 | 1586 | 7251 |
| Wheel ( Rim ) Rear | 5665 | 1586 | 7251 |
| Horn | 1816 | 508 | 2324 |
| Wipers | 2730 | 764 | 3494 |
*These are estimated price and may vary based on location. Price mention above is in Rs
*SGST (State GST) + CGST (Central GST) = GST
Octavia Service cost
Fuel Type
Transmission
Service Cost
Petrol
Manual

Rs.

9195
Petrol
Manual

Rs.

8660
Petrol
Manual

Rs.

9195
Petrol
Manual

Rs.

8660
Calculations are based on 20000 km/year
Recently Asked User Questions and Answers
Q. Is Skoda Octavia a FWD or RWD?
No Sir, not all sedan car are FWD, if you go to luxury band like BMW, AUDI, JAGUAR etc you will see all the models of sedan category are RWD.
Leaving the Audi, that's either front wheel or four wheel
All seadan car in fwd & all muv and Suv vehicle are rwd
View All Answers
View More Questions
Q. How much we can still drive Skoda Octavia when it show 0 km on fuel indicator?